Filter By
Back To Top
SOCATA TB SERIES Aircraft For Sale
---
Filter Your Results
Model
Year
Total Time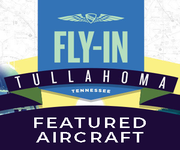 1985 Socata Epsilon TB-30 S/N 56, New Bendix-King Avionics Suite: xVue Touch PFD, KSN770 WAAS MFD, KT74 ADS-B, KMA30 Bluetooth, KI300 Attitude Indicator, K... More Info
1994 TB-9 TAMPICO, 7074TT, 1012 SMOH, Full King IFR Panel, Aug 2019 Annual, ADS-B Out. More Info
Single Engine Piston Socata TB Series
The Socata TB series is comprised of single engine piston light weight aircraft.

While the Tampico has an empty weight of 1,426 lbs (627kg) and a maximum takeoff weight of 2,337 lbs (1,060 kg). The Tampico has a cruise speed of 105 kts (196 km/h) and a maximum speed of 165 kts (309 km/h).

Development of the TB series started in the mid 1970s to replace the Socata Rallye series.

To view the various models currently available, please check out our Socata aircraft for sale, our Aircraft For Sale for descriptions and photos or PLACE A LISTING of your aircraft for sale.