Filter By
Back To Top
STINSON 108 Aircraft For Sale
---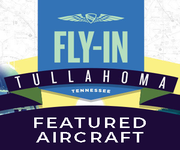 No results found for this search. Please alter your search criteria and try again.
Single Engine Piston Stinson 108
The Stinson 108 is a post war civilian aircraft. The 108 has a fabric-covered fuselage, partial leading edge slot on the wings, and ailerons aligned with the trailing edge to reduce stall. The aircraft seats three passengers with one crew member. The single engine piston Stinson 108 is powered by a Franklin 6A4-150-B31 engine of 150 hp. The cruise speed at 75% is 102 knots and the stall speed is 50 knots. The empty weight is 1200 lb and the gross weight is 2150 lb.

To view single-engine and other makes currently available, please check out our Aircraft For Sale for descriptions and photos or PLACE A LISTING of your aircraft for sale.