For Sale
2021
TECNAM P2010
N1102T
130/US
Olathe (KOJC), KS USA
For Sale
2021
TECNAM P2010
N1102T
130/US
Olathe (KOJC), KS USA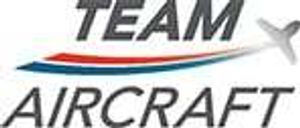 Contact This Seller
General Specs (cont.)
55
55 SNEW
New
Additional Classifications
Detailed Description
Brand New Available Now P2010 with IO 390, Garmin GFC 700 Autopilot and Grey Leather Seats with Grey Interior Panels.  

Thinking about a high wing four seat airplane? Take a look at the Tecnam P2010! 
 
Equipped with a Lycoming I0-390 (215 HP) or IO-360 MOGAS compatible (180 HP) engine, this 4 seat touring aircraft offers a spacious cabin, balanced controls and unsurpassed stability. Passengers appreciate the third cabin door that offers direct access to the two rear seats. The P2010 is where performance and comfort meet in one attractive IFR package.

The standard P2010 is equipped with a Lycoming IO-360 (180 HP) engine. The optional P2010 Mk II is equipped with a Lycoming IO-390 (215 HP) engine and 3 Blade Constant Speed Propeller. 

Both P2010 models include options for the Garmin GFC 700 Autopilot and Premium Edition Paint and Interior packages. 

The new P2010 boasts a large composite cabin with pilot, co-pilot and rear passenger entry doors and a baggage door. All seats are premium leather. With a cruising speed of 134 / 146 knots (IO 360 / IO 390 Engine), the P2010 is ready to take you and your friends anywhere you want to go in comfort and style! Passengers appreciate the third cabin door, offering direct and easy access to the rear seats!

 100% Bonus Depreciation Available. Financing Available. Will consider trade-in aircraft.
Avionics / Equipment
Avionics:
GARMIN G1000 NXI 

The 2021 P2010 comes standard with Garmin G 1000 NXi Integrated Flight Deck and ADS-B OUT and IN.

Includes 10" dual display (PFD/MFD), dual NAV/COM/GPS/WAAS, audio panel, engine/airframe computer and ADS-B IN/OUT. Mid-Continent SAM electronic standby attitude module. Added processing power, high-resolution displays, advanced features and built in growth provisions. 

Options  include:
Garmin GFC 700 Autopilot
Premium Edition Interior
Airframe
Airframe:
45 Hours Total Time

The Tecnam P Twenty-Ten (P2010) brings together an advanced technology all carbon fiber fuselage with a metal wing to deliver a superlative single engine, 4 seat airplane, with a 3rd door access to passenger seating. Carbon fiber ensures smooth surfaces and allows for an elegance and styling. Metal is used for the wing and stabilator to provide further strength and stability. The wing is based on the well-proven NACA63A airfoil. Through partial tapering, the design brings it close to the optimal lift distribution (elliptical). The all movable type (stabilator) horizontal tail, a trade mark of all Tecnam airplanes, allows for excellent controllability and 'hands off' longitudinal stability.

Max Take-off Weight: 2,557 lbs.
Fuel Tank Capacity 63 Gal.
Engines / Mods / Prop
Engine:
Lycoming IO-390 (215 HP)
45 SNEW
2000 TBO

Prop:
With IO-390 Powerplant: 3 Blade Constant Speed Prop.
Interior / Exterior
Interior:
Pilot and Co-Pilot Seats, Leather
Two Rear Passenger Seats, Leather
All Seats Adjustable Forward, Aft & Vertical
Seat Belts & Shoulder Harness, All Seats
Wall to Wall Carpeting
Luggage Compartment 
Windshield Defroster
Heating System
Soundproofing
Four Position Intercom System

Cabin:
Tecnam puts the comfort for both pilots and passengers first. This four-seat airplane brings an expansive cabin featuring ergonomic front and rear seats with exceptional legroom and a separate third entry door. 
Cabin Height: (seat to cover) 3 ft.
Cabin Width: 3.74 ft.
Baggage Department Max. Permissible Load: 88 lbs.

Exterior:
Epoxy Corrosion Proofing, All Structure
White Polyurethane Exterior Paint
LH/RH Front Door Pilot/Copilot, Lock and Key
RH Rear Door - Passenger
All Lateral Windows Tinted
RH Baggage Door with Lock
Rear Window
Fixed Landing Gear with Castering Nose Wheel
Remarks
Performance
Max. Cruise Speed: 134 - 146 Kts*
Stall Speed (Flaps down, Power off) KCAS: 52 Kts
Practical Ceiling: 12,000 / 15,000 ft.*
Rate of Climb: 841 / 1,000 ft./min*
Range: 600 nm Max

*Based on Lycoming IO-390 Engine

Warranty:
Airframe: Remaining of 24 Months or 1000 Hours
Engine: 24 Months or 1000 Hours
Garmin Avionics: 2 year or 800 Hours




Specifications are believed to be accurate and complete, however it is the responsibility of the purchaser to verify and accept the aircraft upon physical inspection of the aircraft and its records.