2012 ZENAIR/ZENITH STOL CH750

For Sale
2012
ZENAIR/ZENITH STOL CH750
N522DE
75-8276
North Las Vegas, NV USA
For Sale
2012
ZENAIR/ZENITH STOL CH750
N522DE
75-8276
North Las Vegas, NV USA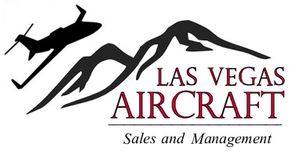 Contact This Seller
General Specs (cont.)
292
292 SNEW
292 SNEW
503 lb
Used
2012
2012
VFR
2
Additional Classifications
Detailed Description
"Dirt Bike of the Sky" Gorgeous STOL CH750. Well built, maintained, and flown.
Low time and well modified.
Avionics / Equipment
Dynon 180 (PFD)
Garmin SL-40 Comm
Garmin GTX-327
PSA-PM 12000 Audio Panel
 - High Noise Cancelling
 - Voice Activated or Press to Talk
L3 NGT-1000 ADS-B
ALT Encoder - Transcal Industries (Solid State)
Voltage Regulator - B&C Specialty Products
ELT - ACK E04
Remote Headset Jack (pilot) for Intercom failure.
Airframe
292 TTAF

- Viking Spring Nose Gear (no bungee system)
- LED Landing Lights (inboard wing)
- many additional mods

Gross Weight - 	1440 lbs.
Useful Load - 	503 lbs.
Fuel QTY - 	30 gallons (long range tanks)
Engines / Mods / Prop
Continental TMXO-200
292 SNEW
Built by Mattituck Services
(Standard O-200 not the lightweight version)

 - Oil Cooler
- SkyTec Starter
- Primer installed all 4 cylinders
- 4 probe EGT/CHT
- Oil Pressure Gauge (backup to Dynon)
- MA-3SP Carb w/accelerator pump
- Impulse Coupling (both mags)
- 60 amp Alternator

3 Blade Warp Drive Propeller (68in. diameter)
292 SNEW

- SB 218-HHP-01 complied 2018
- Warp Drive Blade Angle Set Tool included
Interior / Exterior
Burgundy w/white and Vegas gold paint.
Paint in excellent condition.
Very little if not no signs of chipping on nose and leading edges.
Fairings and all control surfaces in excellent condition.

Glass in excellent condition.
No signs of cracking, crazing, or smoke.
Surrounding edges all in excellent condition.

Tan Premium Leather Seats.
Leather in excellent condition.
No signs of tearing, stains, or wrinkles.
Custom made w/Lumbar and Calf Support.

Floor boards and surfaces in very good condition.
Slight staining on floor.
Relief Tube (pilot side)
Quick Disconnect Battery charger (co-pilot side)
Remarks
LAST PERFORMED
Annual - 	10/2021
Transponder (91.413) - 	10/2021	

NEXT DUE
ELT Battery - 	09/2026

Several additional modes including -
- Viking Nose Strut (no bungees)
- Elevator/Flap-A-Ron controls split (avoids pitch moment)
- Stick to Elevator attach point modified (eliminates excess wear)
- Fiberglass windshield fairing
- Fiberglass fairings on door leading edges (noise reduction/door securing)
- Wing-to-Fuselage panel removable (access to fuel sensors)
- Jack Pad manufactured for tapered gear
- Very experienced Builder and pilot
- Recent annual and 91.413
- Always hangared
- stored and operated in dry SW climate