Sold
1976
BELL 214B
C-GOOB
28053
ON CAN
Sold
1976
BELL 214B
C-GOOB
28053
ON CAN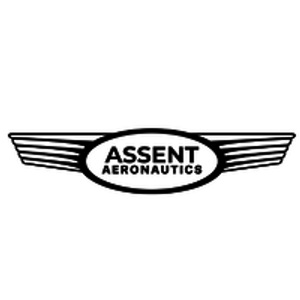 Jake Banglesdorf
PO Box 128
Fort Worth, TX 76101 USA
Map It
Contact This Seller
General Specs (cont.)
10181
Used
Additional Classifications
Detailed Description
1976 BELL 214B, 28053, C-GOOB.
Avionics / Equipment
Avionics
Comant CI-177 FM #1 Antenna
Technisonic TDFM136B FM #1 Transceiver
Comant CI-292 FM #2 Antenna
Garmin 296 GPS
PS Engineering 12100 Tactical Radio Adapter
Becker ATC3401-110 Transponder
Collins L10-16 Transponder Antenna
Comant CI-121 VHF #1 Antenna
Becker AR3209-11-110 VHF #1 Comm
Comant CI-122 VHF #2 Antenna
Becker AR3209-11-110 VHF #2 Comm
ELT Antenna
ELT Remote Switch
King KRA10A Radar Altimeter
King KA131 Radar Altimeter Antenna
King KI250 Radar Altimeter Indicator
Davtron 307FCE Outside Air Temp. Gauge
Onboard E-62 Load Cell
NAT AMS43 Audio Controller #1
NAT AMS43 Audio Controller #2

Additional Equipment
Alpine Aerotech Bear Paws
Bell Helicopter Replacement Windows
Bumper, Cargo Suspension Assy.
Cargo Suspension Assembly
Davtron 811 Clock
Co-Pilot Controls
Co-Pilot Intruments
Co-Pilot Seat
Dart Automatic Door Opener Kit
Dart Cabin Floor Protector
Dart Dual Cargo Mirrors
Dart Heli-Utility Basket
Dart LED Pulse Lights
Dart LH Cargo Release
Dart Protective Trim, Door Sills
Dart Protective Trim, Fuel Panel
Dart Protective Trim, Step Panels
Dart Shoulder Harness Kits
Dart Vertial Referance Door
Amerex Model B385 Fire Extinguisher LH
Amerex Model B385 Fire Extinguisher RH
Dynamic BC Level 1 First Aid Kit
Bell 214B1 Flight Manual
High Skid Gear
NAT AA38-301 Intercom Expansion Box
NPH 9 or Less Passenger Seating
Eagle Ent. OAK 12 Survival Kit
Transwest Co-Pilot Seat Mod
Transwest Lead Acid Battery Conv.
Dart Bear Paws
90 Gal Aux Fuel Tank L/H and R/H
Cargo Hook (Loadable Location)
Spidertracks S6 AFF Sat Tracker
Trans-Cal SSD120 Blind Encoder
KANNAD 406AF-H ELT
Remarks
All Specifications Subject to Verification by the Buyer Upon Inspection. Availability Subject to Prior Lease, Sale, or Withdrawal From Market Without Notice.