For Sale
2011
BELL 407 GX
N699CF
54316
Lafayette, LA USA
USD
Make Offer!

$3,060,000
For Sale
2011
BELL 407 GX
N699CF
54316
Lafayette, LA USA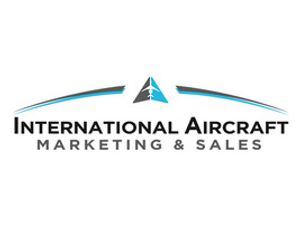 Contact This Seller
General Specs (cont.)
1392
1392 SNEW
Used
N/A
Additional Classifications
Detailed Description
2011 Bell 407GX, 1392TTSN, Garmin G1000 Avionics Package, ADSB-IN/OUT, Air Conditioning, and more.
Avionics / Equipment
AVIONICS:
Garmin G1000 Avionics Package 
Garmin GDL-69A XM weather & radio
Garmin GTS-800 TCAS 
Artex 406 MHz ELT
Garmin 796 GPS 
Garmin GMA-350H audio panel
Garmin GTX-33H Mode S w/extended squitter 
Battery backup standby attitude indicator
Bell Auto Pilot

ADDITIONAL EQUIPMENT:
ADSB-IN/OUT 
Snow Baffles DART BearPaws Rotor Brake
Air Conditioning 
Tail Rotor Camera
EngineFire DetectionSystem 
High Visibility Main Rotor Blades
Jettisonable Crew Doors 
Standard High Skid Gear
Pop-out floats 
W/Flight Steps (removed for float installation: never used)
19-Gallon AuxiliaryFuel Tank Wire Strike Kit 
Ground Handling Wheels
Gross Weight Increase Mod 
Inlet Plugs & Covers
AirComm Blead Air Heater 
Corporate Soundproofing
W/Windshield & Chin Bubble Defrost 
Hat Rat Safety Net
Air Comm Air Conditioner 
Five Pneumatic Door Openers
W/Dual Forward Evaporators & Headliner Ducting 
AAI LS & RS Aft Passenger Photo Windows
AAIPre-Flight Kit LS & RS Step/Handle 
Environmental Control Unit
AI LS & RS Folding Maintenance Step 
Pulselites w/ Integrated TAS
AAI Float Skid Tubes & Float Steps 
Stabilizer Strobes
AAI Spacemaker 
Upper & Lower Belly LED Anti-Collison (red & white)
AAI Locking Fuel Filter Cap 
High Vis Doors
AFS Inlet Barrier Filter W/Access Door 
Collective Bambi Bucket Control
Cargo Hook with Load Scale 
NVG Cockpit
AAI Belly Mounted Directional Spotlight (Controlled from Collective)
Airframe
AIRFRAME:
1,392.5 Total Time Since New
Engines / Mods / Prop
ENGINE: 
Rolls Royce 250-C47B (2,000 Hour TBO)
1,392.5 Total Time Since New

ROTORS: 
4-Blade
1,392.5 TTSN Blades 1,2,3 and 4
Interior / Exterior
INTERIOR: 
1 Crew 6 Passenger VIP Configuration, Two Rear Facing Aft Seats, Two Forward Facing Front Seats, and Three Forward Facing Aft
Seats with Tan Leather Seating.

EXTERIOR:
Metallic Black
Remarks
AVAILABLE IMMEDIATELY, MAKE OFFER, CONTACT HEATH OWENS (270)635-1254

Specifications and descriptions are provided as introductory information. They do not constitute representations or warranties of International Aircraft Marketing & Sales, LLC. Accordingly, you should rely on your own inspection of the aircraft prior to making any purchase or offer to purchase.