2024 BELL 505 JET RANGER X

For Sale
2024
BELL 505 JET RANGER X
Not Listed
Not Listed
Arlington, TX USA
For Sale
2024
BELL 505 JET RANGER X
Not Listed
Not Listed
Arlington, TX USA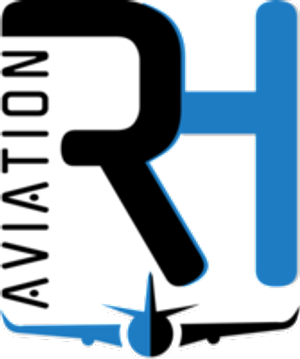 Richard Hadden
Chattanooga, TN 37419 USA
Map It
Contact This Seller
General Specs (cont.)
1500 lb
New
N/A
Additional Classifications
Detailed Description
AVAILABLE - 2024 Bell 505 For Sale.  See Documents Tab For Specifications. Can Order To Suit Preferences.
Avionics / Equipment
INTEGRATED AVIONICS SYSTEM with GARMIN G1000H NXi SUITE
Two 10.4-inch (26.4 cm) high resolution display units, providing Primary Flight Display (PFD) and Multi-Function Display (MFD) functionalities.
Integrated Avionics Unit, consisting of a 16-watt VHF communication transceiver with 8.33 kHz spacing, VHF navigation, WAAS GPS navigation, and glideslope receiver.
One audio control panel with clearance recording and Automatic Speech Recognition (ASR) capability.
One Air Data Attitude Heading Reference Unit (ADAHRS) with Outside Air Temperature (OAT) probe and Magnetometer Unit.
One Mode S transponder with extended squitter, including Traffic Information Service (TIS), with ADS-B out capability.
One engine and airframe interface unit.
Integrated Engine Indication and Crew Alerting System (EICAS), including Power Situation Indicator (PSI) that provides an integrated display presentation of all critical engine parameters into a single indicator to present the power "margin" remaining.
Fuel flow indication with range ring display capability.
Flight Data Recording of standard aircraft and engine parameters.
Electronic Standby Instrument System.
Airframe
AIRFRAME
Hybrid composite / metallic structure with composite side panels and aft fuselage skins.
Doors (three), one large hinged pilot and copilot door on LH and RH side, one hinged passenger door on the copilot side, copilot side doors open to unobstructed 55 inches (140 cm).
Landing gear, tubular skid type with replaceable skid shoes (painted black).
Lock for luggage compartment.
Baggage Compartment: 18 ft3, 250 lb (0.51 m3, 113 kg) capacity with one composite door on pilot side.
Tail boom, monocoque structure with vertical fin and fixed horizontal stabilizer.
Tail Skid (tail rotor guard).
Rupture Resistant Fuel Tank: 84.85 gallons (321 liters).
Multiple paint schemes and color options available at config.bh.com
Engines / Mods / Prop
POWERPLANT
Safran HE Arrius 2R gas turbo-shaft engine with dual channel FADEC and automatic backup.
Engine data recording system (Automatic cycle and flight hour counting, stored in cockpit avionics system).
Automatic startup.
Surge and flame-out protection.
Interchangeable modules.
Engine Inlet Barrier Filter.

ELECTRICAL
Auxiliary power outlet (28 VDC System).
Battery, 17 amp-hour Lithium Ion.
External power and grounding receptacle.
Starter-generator (165 ampere).
Solid state voltage regulator.
Heated pitot tube.
Static Ports, Unheated.
LED lighting (interior/exterior).
Single LED landing light and dual LED taxi lights.
Lighted baggage compartment.

ROTORS AND CONTROLS
Main rotor, semi-rigid, two-bladed, teetering type with precone and underslung feathering axis. All metal blades that are moisture proof and epoxy encapsulated. Flap
restraints.
High visibility main rotor blades.
Tail rotor, semi-rigid, two-bladed, teetering type.
Hydraulic boost system (pump and reservoir module).
Adjustable pedals.
Mechanical flight control linkages throughout.
Cyclic mounted Intercom / Transmit Switch.
Pilot's cyclic grip has provisions for optional equipment control.

TRANSMISSION DRIVE SYSTEM
Soft mounted LIVE pylon isolation system.
Main transmission 2 stage 15.22:1 planetary reduction.
Kaflex (non-lubricated) input drive shafts.
Gearbox, tail rotor with 2.3:1 spiral bevel gear reduction.
Freewheeling unit (between engine and main transmission).
Hydraulic pump (for cyclic and collective boost controls).
Oil Cooler.
Oil pump constant pressure.
Oil filter with replaceable type cartridge.
Interior / Exterior
INTERIOR
5-place ICS allows audio access for all seats.
Handholds for ingress/egress.
Cargo tie-downs in cabin and baggage compartment.
Cabin heater and defogger.
LED cabin lighting and crew lighting.
Decals and exit lighting/labels.
5-place energy crash attenuating seats with 4-point shoulder harnesses.
3 bulkhead mounted passenger seats, foldable, quick disconnect.
Structural provisions for mounting of external hardware.
Helmet hooks (Pilot & Copilot).
Fire extinguisher (Cockpit).
First aid kit.

EXTERNAL PAINT SCHEMES
For more color options, please visit config.bh.com
Remarks
Aircraft maintenance manuals are available on ePubs located here: bellflight.com

MANUAL (not included in empty weight)
Garmin Pilot's Handbook (Available Electronically).
Garmin Cockpit Reference Guide (Available Electronically).
Operating manuals: Rotorcraft flight manual, Aircraft log book, Engine log book.
Aircraft maintenance manuals*, Fault isolation manual, Wiring diagrams, Engine maintenance manual, Engine operating manual, Engine parts manual, Ground station software (aircraft data display).





Disclaimer: RH Aviation Sales tries to represent aircraft accurately. Even though we try our best to be accurate with our advertisement and descriptions, the descriptions we provide are not guaranteed to be accurate. All of our aircraft are subject to prior sale and may be withdrawn from the market without notice. The buyer must accept complete responsibility to ensure that the aircraft and its components are as described.