Filter By
Back To Top
MCDONNELL DOUGLAS 530FF Aircraft For Sale
---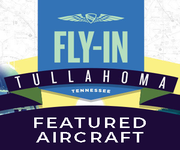 No results found for this search. Please alter your search criteria and try again.
Turbine Helicopter McDonnell Douglas 530FF
The hot and high version of the McDonnell Douglas MD 500 is the MD 530F. The 530F is powered by an Allison 250-C30 turboshaft engine. The cruise speed is 135 kts (155mph, 250 km/h) and the maximum speed is 152 kts (175 mph, 282 km/h). The empty weight of the aircraft is 1,591 lbs (722 kg) and the maximum takeoff weight is 3,550 lbs (1,610 kg).

To view the various Turbine Helicopter for sale, please see our other Aircraft For Sale for descriptions and photos or PLACE A LISTING of your aircraft for sale.