2009 BEECHCRAFT KING AIR C90GTI

For Sale
2009
BEECHCRAFT KING AIR C90GTI
N6211J
LJ-1931
Carmel, IN USA
For Sale
2009
BEECHCRAFT KING AIR C90GTI
N6211J
LJ-1931
Carmel, IN USA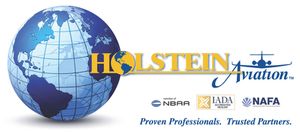 Holstein Aviation Inc - Don Mercer
Don Mercer
4000 W 106th Street
Suite 160
Carmel, IN 46032 USA
Map It
Contact This Seller
General Specs (cont.)
1842
1842 HOURS
1842 HOURS
1842 HOURS
1842 HOURS
Used
Additional Classifications
Detailed Description
2009 Beechcraft King Air C90GTi, Two Owners Since New, Low Total Time, Aircraft enrolled on ProParts - $223/hr, Propellers enrolled on ProPeller - $36/hr, 2nd FMS / 2nd GPS, 66 Cubic Foot Oxygen System, No Known Damage History.
Avionics / Equipment
AVIONICS:
Collins Pro Line 21
Integrated Avionics Processor System (IAPS)
Collins AFD-3010 Electronic Flight Instrument System (EFIS)
AFD-3010 Primary Flight Display (PFD)
AFD-3010E Multi-Function Display (MFD)
Engine Indicating System (EIS)
Integrated Flight Information System (IFIS)
Collins FGC-3000 Automatic Flight Guidance System (FGS)
Dual Collins ADC-3010 Air Data Computers
Dual Collins AHC-3000 Attitude Heading Reference System (AHRS)
Collins FMS-3000 Flight Management System with Database
CDU-3000 Control Display Unit (CDU)
Dual Collins VHF-4000 VHF Communication Transceivers
Collins NAV-4000 Navigation Receiver VOR/LOC/Glideslope/ADF/Marker Beacon
Collins NAV-4500 Navigation Receiver VOR/LOC/Glideslope/Marker Beacon
RTU-4200 Comm/Nav Tuning Unit
Dual Collins TDR-94 Mode S Transponders
ADSB-Out
Collins DME-4000 DME
Collins ALT-4000 Radio Altimeter
GPS 4000S GPS - WAAS/LPV
Dual Model 700/Dual Model 800 Audio Systems
Collins WXR-800 Weather Radar
MDC-3110 Maintenance Diagnostic Computer
L3 Skywatch TCAS I
ACSS TAWS+
Cabin Paging System
L3 FA2100 Cockpit Voice Recorder
Artex C406-2 ELT

FEATURES/OPTIONS:
Whelen Engineering LED Landing and Taxi Light STC
Dual Collins TDR-94D Mode S Diversity Transponders with Enhanced Surveillance (Flight ID)
2nd FMS and 2nd GPS - FMS-3000 & CDU-3000 System
2nd DME - DME-4000 and antenna
GWX3001 XM Weather
Electronic Charts
Smoking configuration
Aft cabin partition with sliding doors separating baggage/toilet area from cabin
Cabinet, aft right side, with four decanters in locked drawer and ice chest drawer on bottom
Approach chart holder with digital clock, includes pilot's and copilot's control wheel attachment brackets
Two padded black leather covered control wheels
Two cockpit chair sheepskin covers
66 cubic foot Oxygen System with five passenger, one lavatory, and two crew masks
Engine Fire Detection System
Engine Fire Extinguishing System
Gross Weight Increase Kit
CAMP Maintenance Tracking Program
Airframe
AIRCRAFT LISTING DETAILS:
Total Hours: 1,842 (as of 8/4/2022)
Total Landings: 1,762
Engines / Mods / Prop
ENGINE(S):
Engines: Pratt & Whitney PT6A-135A

Engine 1:
Total Hours: 1,842 
Engine Cycles: 1,762 
Serial Numbers: PCE-PZ0822 

Engine 2:
Total Hours: 1,842
Engine Cycles: 1,762
Serial Numbers: PCE-PZ0821

PROP(S):
Propellers: Hartzell HC-E4N-3N

Prop 1:
Total Hours: 1,842 
Serial Numbers: HA-3606 

Prop 2:
Total Hours: 1,842
Serial Numbers: HA-3540
Interior / Exterior
INTERIOR:
Headliner; Window Panel: Bone Ultrasuede
Sidewall Inset Panel: Sand leather
Sidewall Rail: Sand leather
Sidewall Armrests: Sand leather
Cabin / Cockpit Sidewall - Sand leather
Floor Covering: Indigo Frieze carpet
Laminate: Acajou Mahogany
Chairs - Sand leather
Chairs - Belts / Harness: Fawn
Instrument Panel: Nextel-Sueded Dark Anthracite
Remarks
INSPECTION STATUS:
Phase 1 & 2 complied with August 2021
Phase 3 & 4 complied with August 2022
LH & RH Engine HS completed at 1842 hours by Pratt Whitney
LH & RH Engine Overhauls due @ 3600 engine hours
LH & RH Prop Overhauls completed August 2021
6 Yr Gear Completed August 2021



Specifications subject to verification upon inspection. Aircraft subject to prior sale without notice.