Filter By
Back To Top
COMMANDER 900 Aircraft For Sale
---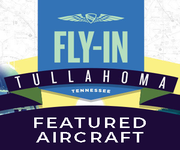 1983 Turbo Commander 900 Dash 10 Power, 1705/4241 SOH, Avidyne 540 Touchscreen, EX600 MFD, Excellent Maintenance History, Professional Flown & Managed. Mot... More Info
Reg# YV1173
TT: Not Listed
YV1173, Twin Commander 900, 487 TTSN, 487/487 Engs SNew, Freon ac, Dual Collins VHF-20 Com, Dual collins VIR-30A Nav, ADF-60. More Info
TurboProp Commander 900
The Aero Commander 500 is the first in a series of light-twin piston-engined aircraft. The company became the Aero Commander company in 1950, and a division of Rockwell International in 1965. The Aero Commander 520 was the initial production version and versions manufactured after 1967 are known as the Shrike Commander. The aircraft has the capacity for two crew members and four passengers. The first production was released in August 1951.

The TurboProp Commander 900 is powered by two Garrett TPE331-5-254K engines. The empty weight is 6,992 lbs and the gross weight is 10,770 lbs.The cruise speed is 287 kts, the stall speed is 77 kts, and the range is 1,722 miles.

To view the various models currently available, please check out our Commander aircraft for sale, our turboprop aircraft available, our other Aircraft For Sale for descriptions and photos or PLACE A LISTING of your aircraft for sale.