1983 MITSUBISHI DIAMOND I

For Sale
1983
MITSUBISHI DIAMOND I
N528LG
A050SA
Tupelo, MS USA
For Sale
1983
MITSUBISHI DIAMOND I
N528LG
A050SA
Tupelo, MS USA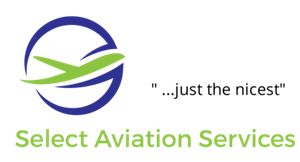 Contact This Seller
General Specs (cont.)
6315
3312 SMOH
3141 SMOH
Used
2008
2008
IFR
10
Additional Classifications
Detailed Description
Here Is A Nice, Well Equipped Diamond For A Budget Price.  200 +/- Remaining On Engines And Good Cosmetics Make This An Economical Alternative To Many Jets On The Market Today.
Avionics / Equipment
Avionics 
Universal 1M FMS
Sperry RT-3002
Duel Collins VHF 20
Duel Collins VIR 30
Sperry SP-200 Auto Pilot
Sperry AZ 242 Air Data Computer
Sperry FZ-500 FLT Director Computer 
Collins ALT 55
Collins ADF 60 
Dual Collins TDR 90
Airframe
6315 Hours TTAF
All Logs Since New (Available For Review Via DropBox)
Maintenance Current
All ADs Complied With
Recent Wing Bolt Inspection
Always Hangared
US Based And History
Contract Crew Available For Mid-South Operators(MS, TN, AL, LA)
Aircraft Hangared Currently At KTUP
Demonstration Flight Can Be Arranged With Seller.

With over 1000 hours left before the "D" check, you can put 2 engines with 800 hours remaining on them for $100K.  That would put your investment at $250K for 1000 hours of operation.  When the "D" check is due, sell it for salvage and recoup some of your money back.  That is a "no-brainer".
Engines / Mods / Prop
POWERPLANTS
PRATT AND WHITNEY JT15D-4D

Left engine mount " visual inspection "        inspect 1500 hours           1/2018

Right engine mount " visual inspection"       inspect 1500 hours             1/2018

Centrifugal impeller                                           replace               10,800 cycles

Left Engine Hot inspection                                inspect                         6549 hours

Right Engine Hot inspection                             inspect                           6602 hours

Left engine overhaul (unless part 91)          S/N TSOH 188                               6489 hours

Right Engine overhaul (unless part 91)        S/N TSOH 359                               6607 hours

Oil right and left engine:       BP2380 change     12months/400 hours 1/2018       1/2019

Starter generator P/N 45AS8801-03             overhaul 1,000 hours

               Left                                                                                                                            1/ 2006 6830 hrs

               Right    S/N FDG17-1A-019                                                                                   12/2006 7,050 hrs
Interior / Exterior
Interior
8 Passenger 
Belted Lavatory
Aft storage
Remarks
"A" inspection                                                                                   200 HR  DUE AT  6432

"B" inspection                                                                                    400 HR DUE AT 6632

"C" inspection                                                                                  1200 HR DUE AT 7432

"D" inspection                                                                                                                      2400 HR DUE  7400
(initial at 5000 hours thereafter 2400 hours)   
  
With over 1000 hours left before the "D" check, you can put 2 engines with 800 hours remaining on them for $100K.  That would put your investment at $250K for 1000 hours of operation.  When the "D" check is due, sell it for salvage and recoup some of your money back.  That is a "no-brainer".                                            

ELT battery        P/N BP1020               Replace 24 months            1/ 2018 2020

First aid kit                                                      inspect 12 months 1/ 2018         2019

Life Vests                                                         Inspect 12 months 2/ 2018         2019

             Note:  sent off for recertification 1-2018 _____________________________________________________________________________________

FIRE PROTECTION

Cabin portable fire ext                                  weigh/hydro 12/2017

     P/N    B385                    

Cockpit fire extinguisher                               weigh/hydro 12/2017

      P/N   B385     

AFT engine fire bottles                                    overhaul   5/2009                

FLIGHT CONTROLS

Pitch Trim Actuator                                          overhaul 1800 hours 2002                 6833

            Note:  AD did not apply per S/N  45S61023-009

Flight control sector module assembly         inspect 60 months     1/2018 2023  

            

Fuel quantity indicators                                    check 24 months 1/2018               2020 _____________________________________________________________________________________

Power brake anti-skid control valve filter      clean 1000 hrs                                     6754

Emergency MLG door open cable                 replace 2400                                           7671

          Left and Right (45A38671)

Left MLG strut                                                  inspect 2400 hours                     6983

                                                                            Replace                       15,000 cycles                     18,000 

Left MLG torque link bolt(46028)               replace 9,800 cycles                                         9,800

Left MLG wheel speed transducers           overhaul 5,000 hours                 7/2003 10,142

Nose landing gear strut                                inspect 4500hr or 3,000 cycles             9215/ 6,983                                                                                                                                                        

                                                                          Replace                         15,000 hours                   15,000

NGL upper drag strut assembly                   inspect 4500/3000 cycles             

Pneumatic storage bottle                             inspect 36 months         1-2018

                                                                           Replace                     180 months                         4/2022 

Oxygen chemical generators                        replace 15yrs/180 months DOM 5/2009         5/2024

                  Note:  Replaced all (5) P/N 45AS95001-007   5/10/2009

Nitrogen storage bottle                               inspect 12 months         1/2018

              Bottle replaced with new bottle 23111321-1 S/N 1388                4/2007                                                                                                                                        

Crew o2 cylinder                                               hydro 60 months 1/2018                2023

          P/N 176013 S/N 37464    (located in nose)               w.o. 118313 Aerospace Turbine Rotables

Cabin portable O2 cylinder                             hydro 60 months   1/2018 2023

          P/N 176965-01 S/N 016062      (aft cabin)     w.o. 118314 Aerospace Turbine      

AFT Engine fire bottle overhauled 5-10-2009 by Kelly Aerospace  

FUSELAGE 

Bleed air supply tube                                         inspect 400 hours 1/2018

Engine carry through brackets                         replace 22,400 hours                       22,400

                      Left 45A34320, 45A34361        

Engine carry through brackets (left forward beam aft bracket)

                                                                             Inspect                          200 hours 1/2018            6515

BATTERY:

   Gill 7638-44 S/N                                          replace 36 months   1/2018 1/2021

Rosemount Ice Detector                               inspect 150 hours         5/2009 6381

Cockpit voice recorder                                  inspect 12 months     1/2018

                CVR ULB battery                              replace 74 months

Emergency Light Power supply                     inspect 12 months           1/2018

             STC approved ICA-UBP93110           replace 36 months                  2/2018 2021

              P/N 044017-1 (see attached paperwork)

Emergency Pull Sign P/N 758-14-1              replace 84 months                 2011 2018