Sold
1968
PIPER ARROW
N7617J
28R-31010
Mansfield, MA USA
Sold
1968
PIPER ARROW
N7617J
28R-31010
Mansfield, MA USA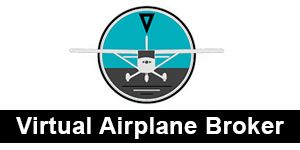 Contact This Seller
General Specs (cont.)
7477
1258 SMOH
463 SPOH
1011 lb
Used
N/A
Additional Classifications
Detailed Description
SOLD! 1968 Piper Arrow, 7477TT, 1258 SMOH, 463 SPOH, Solid Airframe, IFR Equipped, Garmin GNS 430W, Autopilot, Lynx G3 NGT 9000 ADS-B In/Out, Looks Good!
Avionics / Equipment
Avionics:
Garmin GNS430W Nav/Com/GPS
Narco MK12D TSO Nav/Com
Piper Autocontrol IIIB Autopilit
Narco DME
Narco CP 136 TSO Audio panel w/3LMB
Lynx G-3 NGT-9000 Mode S Transponder
Transponder
Dual Glide Slopes


Other Equipment:
Electric trim
Rudder trim
Aux power plug
Shoulder harnesses
Strobe lights
Chronometer
Leather seats
1090ES ADS-B out
1090 & UAT ADS-B in
FIS-B Weather
TIS-B Traffic
Aural traffic alerts
Airframe
7477 Hours Total Time
Useful Load: 1011.47 Lbs
Fuel Capacity: 50 US Gallons
Engines / Mods / Prop
Lycoming Model: IO 360 BIE, 180 HP
Serial Number: RL-6513-51A
1258 Hours Since Major Overhaul By Mattituck 12/28/1995

Constant Speed Prop
463 Hours Since Prop Overhaul
Interior / Exterior
Condition:
A visual inspection of the aircraft shows no obvious signs of any damage or repairs. The original airframe logbook was lost. However from August 30, 1979 to present, all logs are complete. There was a gear up landing that occured in 2004. The engine had a tear down inspection, the prop was replaced and new engine mounts were installed. All repairs were professionally performed and required documentation is included.

Exterior:
The overall condition of the exterior is good. The finish is very shiny with some minor chips and scratches as to be expected.

Interior:
The seats are in excellent condition. The side panels look fair. The carpet and all plastic components are poor
Remarks
Date of last IFR Cert:	05/28/2019
Date of last annual: 09/26/2019

Message From the Owner
Purchased at KTAN (Taunton, MA) in 2004 because we got tired of renting and wanted an aircraft that was available whenever we wanted to fly. Flown locally around New England, New York, Pennsylvania, and the East Coast. Multiple major trips to Florida, Illinois, Michigan, Indiana, and the Bahamas. 140 mph (125 kts) at 23 inches and 2300 rpm with a fuel burn of 8 gph for a range of 650 nautical miles and a 1 hour fuel reserve. Excellent IFR platform. Great x-country and international machine. Doing 7617J a disservice by not flying her as much as she deserves so it's time to pass her on.

This 1968 Piper Arrow is a great buy! It is well equipped with IFR radios, including a Garmin GNS 430W, a Piper auto pilot, a Lynx touch screen transponder with ADS-B in and out as well as traffic and weather. If you are looking for a solid cross country machine with a good avionics package on a light budget, this is your chance. At this price, it will not be available for very long, so be sure to contact us right away!