Filter By
Back To Top
STINSON 108 Aircraft For Sale
---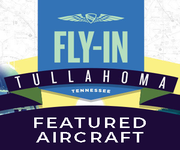 No results found for this search. Please alter your search criteria and try again.
Stinson 108 Information
The Stinson 108 has an empty weight of 1200 lb and a gross weight of 2150 lb. The aircraft is powered by a Franklin 6A4-150-B31 engine. The 108 has a cruise speed of 102 knots and a stall speed of 50 knots.

To view Stinson and other makes currently available, please check out our Aircraft For Sale for descriptions and photos or PLACE A LISTING of your aircraft for sale.