Filter By
Back To Top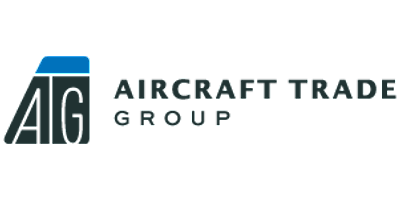 Aircraft Trade Group LLC
PO Box 98
Scandia , MN USA 55073
Providing Aircraft Sales, Acquisition and Ownership Strategies.

When you work with ATG, you are well represented. Many brokers simply list as many airplanes as possible, without even personally seeing the aircraft.
At ATG, we spend the time to thoroughly inspect and evaluate your aircraft. Then we evaluate what your aircraft is worth and where it fits with the current market.

From there we develop a specific marketing strategy, a price point and a real expectation for you.

When you are ready to sell, we will:
Prepare professional photos
Scan/summarize aircraft records
Implement advertising and direct marketing
Screen prospective buyers
Evaluate offers
Review contract points
Carefully manage pre-buy inspections on your behalf
Manage closing documents with full transparency
Remain your advocate for any future assistance or support.

Aircraft Acquisitions
In today's world of instant information, it may seem easy to simply click and 'find the right airplane.'
However, with so many hidden variables involved, you need a non-biased advocate on your side.

Most people in a position to purchase an aircraft have attorneys for legal review, accountants for taxes and of course many other specialists to guide important decisions. Acquiring an aircraft is no different and if not more important.

In almost every case, our efforts generate value worth many times our fee to the buyer.

Just a few of the hot topics that we analyze are:
Are you getting the best deal?
Will the aircraft meet your mission needs?
Is there a detailed and managed Pre-Buy Inspection?
Is there damage or adverse history?
Are records complete, clear and concise?
Will the maintenance status yield years of uninterrupted operation?
Is everything FAA compliant?
Are your tax implications considered?
What is the real cost to operate this aircraft?
Who is looking out for you?
After the transaction, we are still with you:
Do you need help with delivery, crew or management?
Did you receive everything you were promised?
Showing 0 aircraft listings most relevant to your search. Additional aircraft listings were filtered out that may be similar, click here to view.
Use the Side Filters to your left to select only the makes or model / groups relevant to your search.
Use the "Filter By" button at the bottom of your screen to select only the makes or model /groups relevant to your search.
No results found
We're sorry, there were no results for Aircraft with that search term or it may no longer be available for sale.
Perhaps one of the following options may help in your search.