Filter By
Back To Top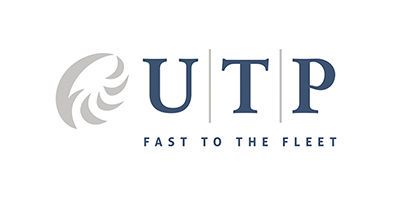 Universal Turbine Parts, LLC.
120 Grouby Airport Rd
Prattville , AL USA 36067
Contact Information
Jeff Raines
(334) 361-0290
Since 1993, UTP has made its name in the parts business, and has grown into a significant supplier of serviceable PT6 engines and PW 100 engines. From our 10 acre, 50,000 square foot warehouse space and 5,000 square foot sales and administrative facility in Prattville, Alabama, UTP prides itself on serving our customers and suppliers in an honest and straightforward fashion. Over 40 employees stand ready to meet your needs with professionalism, industry experience and an un-wavering commitment to service.

We offer a variety of engines covering the most popular models in the industry, many times stocking that hard-to-find engine or part that no one else seems to have. Please view the PT6 Engine and PW100 Engine pages to view our current inventory. You can also download engine specification PDFs to see if any of our current inventory meets your needs. If you don't see what you're looking for, give us a call as we always have engines in the repair and overhaul process that we can quote with a lead time. We will sell our engines outright or exchange, and we offer very good value for cores taken on exchange.
Showing 3 part listings most relevant to your search. Additional part listings were filtered out that may be similar, click here to view.
Use the Side Filters to your left to select only the makes or model / groups relevant to your search.
Use the "Filter By" button at the bottom of your screen to select only the makes or model /groups relevant to your search.
Part #: Not Listed
Stock #: Not Listed
PT6T & PT6B ENGINES, gearboxes, spares wanted, any condition. More Info
Part #: Not Listed
Stock #: Not Listed
PT6 & JT15D ENGINES, parts & aircraft wanted, in all conditions! Call Universal Turbine Parts. More Info
Part #: Not Listed
Stock #: Not Listed
PT6 & JT15D ENGINES, parts & aircraft wanted, in all conditions! Call Universal Turbine Parts. More Info