Filter By
Back To Top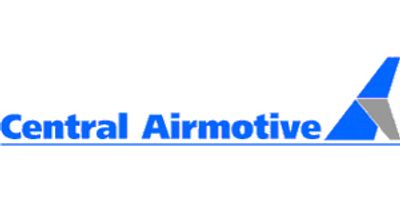 Central Airmotive
805 N 4Th St
Clinton , MO USA 64735
Central Airmotive, Inc. specializes in supplying OEM (original equipment manufacture) interior parts for business class aircraft. Over the past 20 years, we have dedicated ourselves to acquiring the best merchandise for these applications. Our warehouse contains nearly 80,000 square feet of this type of equipment, which we believe makes it the largest inventory of it's kind in the world. Thousands of seats, divans, tables, toilets, cabinets, dividers and so on for nearly every business aircraft in the air. We have committed ourselves to levels of service, quality and value, that we are very proud of. Our most important resource is our customers, and we take heed when they speak. We are excited about our future dealings with you!
Showing 10 part listings most relevant to your search. Additional part listings were filtered out that may be similar, click here to view.
Use the Side Filters to your left to select only the makes or model / groups relevant to your search.
Use the "Filter By" button at the bottom of your screen to select only the makes or model /groups relevant to your search.
Part #: Not Listed
Stock #: Not Listed
INTERIOR PARTS: Navajo, Chieftain, Cheyenne I, II & III. All seats, tables, bars, coffee units, ovens, dividers, dividers with doors, vanities, storage dra... More Info
Part #: Not Listed
Stock #: Not Listed
KING AIR 90, 100, 200, 300 & 350 seats. Cabinet seat, 1, 2, 3, & 4 seat couches, flushing toilets. More Info
Part #: Not Listed
Stock #: Not Listed
INCREDIBLE INVENTORY OF Citation I, II, SII, III & V seats, tables, cabinets, deluxe bars, drawers, parts, dividers, couches, appliances, etc., some CVII, ... More Info
Part #: Not Listed
Stock #: Not Listed
KING AIR 90, 100, 200, 300 & 350 seats. Cabinet seat, 1, 2, 3, & 4 seat couches, flushing toilets. More Info
Part #: Not Listed
Stock #: Not Listed
KING AIR 90, 100, 200, 300 & 350 seats. Cabinet seat, 1, 2, 3, & 4 seat couches, flushing toilets. More Info
Part #: Not Listed
Stock #: Not Listed
KING AIR 90, 100, 200, 300 & 350 seats. Cabinet seat, 1, 2, 3, & 4 seat couches, flushing toilets. More Info
Part #: Not Listed
Stock #: Not Listed
KING AIR 90, 100, 200, 300 & 350 seats. Cabinet seat, 1, 2, 3, & 4 seat couches, flushing toilets. More Info
Part #: Not Listed
Stock #: Not Listed
INCREDIBLE INVENTORY OF Citation I, II, SII, III & V seats, tables, cabinets, deluxe bars, drawers, parts, dividers, couches, appliances, etc., some CVII, ... More Info
Part #: Not Listed
Stock #: Not Listed
INTERIOR PARTS: Navajo, Chieftain, Cheyenne I, II & III. All seats, tables, bars, coffee units, ovens, dividers, dividers with doors, vanities, storage dra... More Info
Part #: Not Listed
Stock #: Not Listed
INTERIOR PARTS: Navajo, Chieftain, Cheyenne I, II & III. All seats, tables, bars, coffee units, ovens, dividers, dividers with doors, vanities, storage dra... More Info