Filter By
Back To Top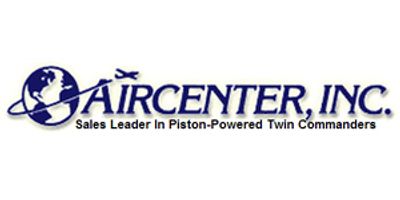 Aircenter Inc
115 Nowlin Lane #2000
Chattanooga , TN USA 37421
Contact Information
Gary Gadberry
(423) 893-5004
Sales and Customization - Aircenter is the sales leader in piston powered Twin Commanders. We will purchase your aircraft for cash or broker for sale.  We also modify Twin Commander aircraft. We can install 24 Supplemental Type Certificates with FAA-PMA approval that allow us to modify Twin Commanders with such mods as Cool AirTM air conditioning, high output alternators, front crew door, long-range fuel tanks, and speed mods. Those STCs are the ones that transform any 500A, 500B, 500U, or 500S into an airplane that, from a short distance, cannot be easily distinguished from the last Shrike to roll off the assembly line.  When you buy an Aircenter modified Twin Commander, you get an airplane with unmatched aesthetics; an airplane that has a redesigned panel, filled with avionics for the new millennium, configured with the single pilot in mind; and an airplane that has become the benchmark of the Aero Commander resale market.  We may not have built your Aero Commander, but we can make your Aero Commander better.  In addition to aircraft sales, we offer aviation insurance.
Showing 2 service listings most relevant to your search. Additional service listings were filtered out that may be similar, click here to view.
Use the Side Filters to your left to select only the services relevant to your search.
Use the "Filter By" button at the bottom of your screen to select only the services relevant to your search.
COMMANDER MODS... Cool Air A/C, Shrike pilot front door, Shrike nose, 90-amp alternators, LR extended fuel, flap gap seals, thick dark tinted cabin windows... More Info
COMMANDER MODS... Cool Air A/C, Shrike pilot front door, Shrike nose, 90-amp alternators, LR extended fuel, flap gap seals, thick dark tinted cabin windows... More Info