Filter By
Back To Top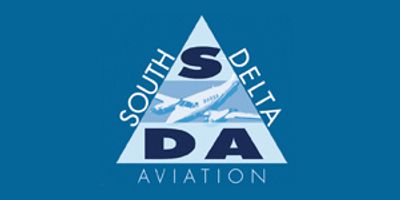 South Delta Aviation Inc
4248 South School Ave
Fayetteville , AR USA 72701
South Delta Aviation
AG-Aircraft. General Aviation Aircraft 
2 Locations to Serve You

4248 School Street               260 Phillips 204 Road
Fayetteville, AR 72701          West Helena, AR 72390 


South Delta is proud of its uncompromising commitment to be the industry's most reliable, qualified source for new and used aircraft. We offer a wide selection of today's best new and used ag and general aviation aircraft in an environment that's easy for any customer to manage.

Buying or selling an airplane can be a challenging process. You need trustworthy information and experienced guidance to make sure your transaction is as efficient and stress-free as possible. You need someone with the knowledge and background to lend confidence to your buying or selling decision. Thank you for visiting our website and we look forward to serving you!
Showing 14 aircraft listings most relevant to your search. Additional aircraft listings were filtered out that may be similar, click here to view.
Use the Side Filters to your left to select only the makes or model / groups relevant to your search.
Use the "Filter By" button at the bottom of your screen to select only the makes or model /groups relevant to your search.
1994 Piper Saratoga, 3710 AFTT, 242 Engine SMOH, 140 Prop SOH. Available Now! More Info
1991 Beech F33A, 4535 AFTT, Available Now Call Today! More Info
1981 Beech 58 Baron, AFTT 5385, Right Engine 55 hours total time SMOH, Left Engine 0 hours SMOH. Call Today! More Info
1979 Cessna 180K, $225,000 ,OBO, 3700 AFTT, 1500 SMOH, 700 Top Overhaul, Available Now! More Info
1971 Cessna T210K Centurion, 5421 AFTT, 686 Engine hours SFRM, 407 Prop SNEW, Call Today! More Info
Very nice, well equipped Cessna 310Q New Boots! 25.8 hours time SMOH and 243.4 SMOH Ready for travel in comfort. Call Today! More Info
1969 Beech E33A Debonair, AFTT 6973, 578 Engine SNEW, Call Today More Info
1965 Cessna 182H, 5674 AFTT, 1012 Engine SMOH, Call Today! More Info
2019 Air Tractor AT-802A, 323 TT Call for Price More Info
2002 Cessna Citation CJ2, 4600 TT, Camp, Pro-Parts, TAP Blue, 750/650/335/345, Asking Price Reduced. Please Call! More Info
1990 Beechcraft B58 Baron, AFTT 3991, 582 Both Engine SMOH, Available Now! More Info
This may very well be the Nicest "S" model out there! All the Books, no damage, no hail. Priced higher than others , But worth every Penny! More Info
Reg# Not Listed
TT: Not Listed
I AM A WHOLESALE Buyer for late model 182's. More Info
Reg# Not Listed
TT: Not Listed
WANT TO BUY - LATE MODEL CESSNA 172S SKYHAWK SP. More Info