Filter By
Back To Top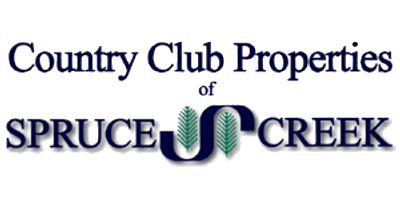 Country Club Prop/Spruce Creek
204 Cessna Blvd
Daytona Beach , FL USA 32128
Contact Information
Anne Busse-Gandt
(866) 493-2165
Spruce Creek Fly-In is a privately owned airpark and country club community on a 1,250 acre former World War II Naval airfield near Daytona Beach, Florida. It is a gated community with 24-hour security, has private 4000' runway with over 14 miles of taxiways to hangar homes, a country club with golf and  tennis, parks, and walking / jogging and bike paths. An ideal home of aviation enthusiasts and all who wish to live in a secure, active and friendly community.
     Spruce Creek is our home and our passion. We live the Spruce Creek Adventure every day - from flying, to sports, to the many forms of art and culture that flourish in this vibrant community. No matter what your lifestyle, no other community offers the diversity of the Spruce Creek Fly-In Community.
Showing 10 real estate listings most relevant to your search. Additional real estate listings were filtered out that may be similar, click here to view.
Use the Side Filters to your left to select only real estate types relevant to your search.
Use the "Filter By" button at the bottom of your screen to select only the real estate types relevant to your search.
Type: Residential
Sale Status: For Sale
1791 Roscoe Turner Trail, Beautiful, Updated, low-maintenance Brick Hangar Home featuring 3 Bedrooms + Office, 4 Baths, Gorgeous Kitchen & an Air Condition... More Info
Type: Residential
Sale Status: For Sale
Exceptional 3 bedroom, 4 full bath custom built HANGAR (49x38) HOME perfectly located on a cul-de-sac in SPRUCE CREEK FLY-IN. Tiled roof with an impressive... More Info
Type: Residential
Sale Status: For Sale
20x60' RV Garage included with this well-maintained, recently updated home in 24/7 guard gated Spruce Creek Fly-In country club golf community. Great Room ... More Info
Type: Residential
Sale Status: For Sale
Just Reduced by $50K & includes a new Roof! MOTIVATED SELLERS want to sell this Immaculate 4BR, 3BA Pool Home w/side entry 3-Car Garage located in Four Sea... More Info
Type: Residential
Sale Status: For Sale
Motivated Seller has reduced this property by $150,000! Luxury & quality are found in this Custom Santa Barbara Paytas Model home in beautiful Venetian Bay... More Info
Type: Residential
Sale Status: For Sale
Welcome to this fabulous 4 Bedroom, 3 Full bath home in the most sought-after community of Venetian Bay, The Villa's. Luxury and quality are found in this ... More Info
Type: Residential
Sale Status: For Sale
Welcome to this stunning home located in the heart of Florida's technology and space coast just minutes away from the world-renowned SpaceX Launch Facility... More Info
Type: Residential
Sale Status: For Sale
Eagle's Landing Condo with Planeport & attached 2-car garage in 24/7 gated Spruce Creek Fly-In Community! This unique single-story home offers open concept... More Info
Type: Bare Land
Sale Status: For Sale
RESIDENTIAL TAXIWAY LOT available in prestigious Spruce Creek Fly-In, America's Premier Fly-In Community. Build your Dream Hangar Home on one of the few re... More Info
Type: Bare Land
Sale Status: For Sale
Owner Financing Available on one of the last few residential lots available in 24/7 secure Spruce Creek, America's Premier Fly-In Country Club Community. T... More Info