Filter By
Back To Top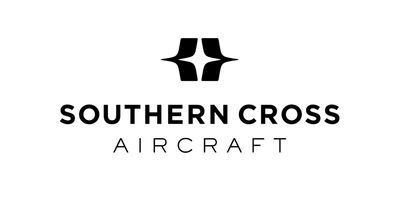 Southern Cross Aircraft
19545 Greentree Way Ste A
Cornelius , NC USA 28031
As a fully capitalized broker, we are able to purchase aircraft ourselves, facilitate trade-ins, and organize creative solutions to non-standard situations.

This flexibility sets us apart and benefits our clients with reduced exposure, financial savings, and alleviates stress.

Ultimately, our goal is to satisfy our clients.

We also thrive on large scale management and refurbishment projects.

Our in-house Director of Maintenance and technical team take an idea and turn it into reality, blending avionics upgrades, maintenance, complete cabin refurbishments, connectivity, and custom paint into a beautiful end product.

WE KNOW THE SERVICE WE PROVIDE IS MISSION CRITICAL, SO WE GIVE OUR CLIENTS ASSURANCE THAT WE WILL BE THERE WHEN THEY NEED US.

30 years of industry experience have taught us a thing or two. By constantly building on this experience we are perfectly positioned to read the changing global winds and adapt as needed.

We stay on top of markets, current domestic and international affairs, technological advancements, legal developments, and everything else that goes into the purchase and sale of a business aircraft.
Showing 8 aircraft listings most relevant to your search. Additional aircraft listings were filtered out that may be similar, click here to view.
Use the Side Filters to your left to select only the makes or model / groups relevant to your search.
Use the "Filter By" button at the bottom of your screen to select only the makes or model /groups relevant to your search.
2004 Bombardier Lear 60, 2098TTSN, Special Edition SE Package, Collins ProLine4 EFIS, Dual UNS 1EW (WAAS), FDR-1000, ADSB-Out, RVSM, LPV, Triple Rotor Brak... More Info
1993 Socata TB-21 Trinidad, 3250TT, 80 SFRM, 80 SPOH, Garmin G500 Glass Panel Conversion, Garmin GTX 750XI, Garmin GNS 430W, ADS-B/WAAS/LPV, WX500 Stromsco... More Info
1979 Falcon 20F-5, 6020/4521 SNew Engines, EFIS 3 Panel Universal EFI 890R System, Collins AP-105, Universal TAWS with Vision 1, TCAS II w Change 7.0, Dual... More Info
2021 AW109 Trekker, One Owner Since New, Only 91 hours, No Damage History, VIP Interior with Full Leather Seats. More Info
2019 Eurocopter EC130T2, 201TT, Garmin G500H, Auto Pilot STC SR02345LA, Transponder GTX 335R, GTN650, GTN750H, 7 Seat Layout, Air Conditioning System, and ... More Info
2016 AW169 VIP, 170TTSN, One Private Owner, Complete Records, No Damage History, Customized Paint Scheme, VIP Diamond Interior Layout 7 Pax, Three Rockwell... More Info
2012 Phenom 300, Engine Enrolled on ESP Gold, On EMBRAER EEC Standard Program, EMBRAER Prodigy Flight Deck, SVS – Synthetic Vision System, Safe Taxi, Pro... More Info
1998 Bombardier Challenger 604, 9154TTSN, Airframe enrolled on Smartparts Plus Program, Airframe enrolled on Smartparts Plus Program, Engines enrolled on G... More Info