Filter By
Back To Top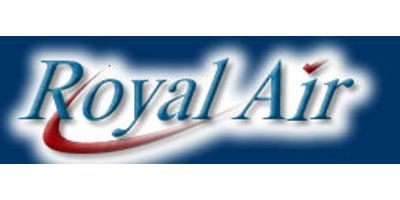 Royal Air
5059 Dixie Garden Dr
Shreveport , LA USA 71105
In 2000, Royal Air inc, an FBO in Shreveport Louisiana added a Beechcraft Duke to its charter certificate. Within just months the owner, Glenn Adams, realized that this aircraft just might be the best kept secret in aviation. He then decided to dedicate his entire maintenance operation to specializing in maintaining the amazing aircraft know as the Beech Duke. Beech was years ahead of its competition in the late 60's when it unveiled the Duke. The Duke is cherished by its owners for being a true pilots aircraft. Its fast, nimble, comfortable and quality built with an amazingly large performance and safety envelope. Over the years the Duke has received some bad press mostly from people that have never owned them. After 17 years of flying them and maintaining them, personally and in charter applications, we still believe that there is no other comparable aircraft that can do what the Duke can do. One amazing fact is that the Duke was designed in the 60's and still to this day, there is not another production piston twin that out performs it. With recent advancements in technology, it wont be long before the reality of a 250kt cruise Duke burning 35gph is a reality. The Duke still represents the best value in a pressurized piston twin today.
Showing 2 aircraft listings most relevant to your search. Additional aircraft listings were filtered out that may be similar, click here to view.
Use the Side Filters to your left to select only the makes or model / groups relevant to your search.
Use the "Filter By" button at the bottom of your screen to select only the makes or model /groups relevant to your search.
This is a low time 1970 Beech Duke. It is undergoing a restoration along with many upgrades. It has received all 4 of the Boundary Layer mods making it a ... More Info
Reg# Not Listed
TT: Not Listed
Royal Air is a buyer for your Duke. Any condition. (318) 210-2701; http://www.royalairinc.com More Info