Filter By
Back To Top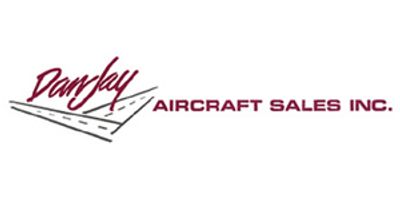 DanJay Aircraft Sales
101 Convair Ave
Chico , CA USA 95973
Dan Jay Aircraft Sales
Founded with the goal of offering our customers the most airplane for the dollar. We offer for sale only aircraft that we OWN or aircraft for which we have EXCLUSIVE brokerage agreements. We guarantee our customers real airplanes that we can deliver.

We are located in the lovely Northern California city of Chico, known as the "City of Trees," in the Sacramento Valley. Even if you are thousands of miles away, we want you to have the peace of mind in knowing that we take your business and our relationship very seriously. Having been in the business over four decades, we have earned a reputation for integrity and straightforwardness. That's why most of our sales are with previous customers or customer recommendations. If you do business with us once, we intend to earn your respect and will likely see you back to do business again. We look forward to the opportunity to serve you.
Showing 5 aircraft listings most relevant to your search. Additional aircraft listings were filtered out that may be similar, click here to view.
Use the Side Filters to your left to select only the makes or model / groups relevant to your search.
Use the "Filter By" button at the bottom of your screen to select only the makes or model /groups relevant to your search.
Price just reduced. This is a lot of bang for the buck. Freon air conditioning. Great Garmin Avionics including G600 glass PFD and an incredible Stec 3100... More Info
This Mooney is a great plane to commute in or use as in inexpensive retractable time-builder. More Info
This is a beautiful Baron E55. The engines were factory rebuilt. It's a powerful, lovely flying airplane with a GNS 530W navigator and a coupled S-Tec auto... More Info