Filter By
Back To Top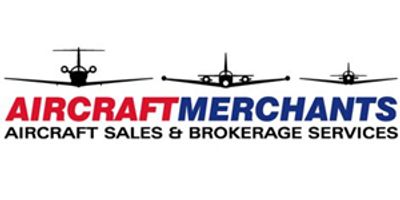 AircraftMerchants LLC
Located at: KLHZ - KJNX - KRDU - KTTA
Hangar Facility at KLHZ
Louisburg , NC USA 27549
Contact Information
Todd Huvard
(919) 882-9989
Experience, Value and Integrity, Your ownership of an aircraft is the ultimate expression of your freedom, individuality and sensibility. You are in command of your time and destiny in a way the vast majority of others will never perceive.  At AircraftMerchants, we understand this. We fly, first. We are pilots. We understand.  And we bring more than 50 years of combined general aviation expertise to bear on serving your needs in selecting and procuring the right aircraft. Our breadth of experience moves across aircraft sales, aircraft financing, and flight experience in more than one hundred types ranging from fabric-covered taildraggers to Jet A burning turbofans.  Our goal is to provide premier, personal service in representing the best choices for you in aircraft. Whether you are buying your first aircraft or simply your next.  If you are selling an aircraft, we will represent your investment with the utmost care to maximize the return of its value to you. We match eager buyers with your aircraft and handle the entire sales process on your behalf.  You will find that we will provide you with professional transactions, exacting communications, high value for your investment in us and a pleasant, no-stress experience.  Many aircraft are bought and many are sold. AircraftMerchants provides services on a higher plane. We look forward to serving you.
Showing 14 aircraft listings most relevant to your search. Additional aircraft listings were filtered out that may be similar, click here to view.
Use the Side Filters to your left to select only the makes or model / groups relevant to your search.
Use the "Filter By" button at the bottom of your screen to select only the makes or model /groups relevant to your search.
This low time Liberty XL2 a remarkably efficient and comfortable two-seat training or touring platform, with next generation design and composite construct... More Info
Here is a beautiful, low-time non-turbo 182T that shows like new inside and out. Updated with Garmin GTN-750 WAAS touch-screen IFR GPS, GDL-88 ADS-B In/Out... More Info
This boss T206H Stationair rides high on Wipline 3450 amphib floats. Built for serious utility, it has the AeroTwin Cargo Kit with folding passenger seats.... More Info
Here's old-school speed and economy, the vaunted Mooney 201! King Avionics with KAP-100 Autopilot, Speed Brakes and one-piece belly mod for convenient main... More Info
1981 Cessna A185F Skywagon - Amphibious. Striking Skywagon Amphibian, this low-time A185F boast the a low-time Continental O-520-D 300 hp engine, seating f... More Info
This is a fully updated Skylane RG II! Garmin 750xi with dual G5s, GFC-500 Digital Autopliot and GTX-345 Mode S Transponder with ADS-B in and Out. Includes... More Info
This is as nice of a Warrior II that we have seen in a long time. Excellent paint, low airframe time, and low-time Lycoming O-320-D3G with just 610 hours S... More Info
This is a well-equipped Hawk XP featuring a Garmin stack led by a GTN-650 WAAS GPS with Flightstream 210 programming. GTX-345 transponder with ADS-B In/Out... More Info
Here is a strong Baron 58 we've known locally for 30 years! With a superior panel - Aspen EFD 1000 Pro MAX, Garmin GTN-750/650 combo, Garmin GTX-345 with A... More Info
Fantastic Garmin avionics suite: Dual G3X Touch glass, GFC-500 Autopilot, GNX-375 WAAS IFR GPS, GNC-255 Nav/Com, GTX-33 ADSB Remote Transponder, G5 Backup ... More Info
There are few two-seat production aircraft as much fun to fly as the Yankee. Nimble, quick and responsive - a favorite for personal flying and commuting. T... More Info
Here's a very attractive Arrow with a recent low-time Factory Rebuilt Lycoming IO-360 powerplant. Solid IFR panel feature Garmin 430W WAAS, Lynx NGT-9000 A... More Info
This handsome vintage V-Tail is meticulously loved and it shows. Boasts a freshly overhauled IO-470 by Western Skyways and many upgrades. Soild King Silver... More Info
Here's a great T-Tail Lance equipped with the Aspen Pro Max PFD, S-Tec 30 Autopilot with altitude hold matched with a Garmin 430 WAAS navigator. A whopping... More Info