Filter By
Back To Top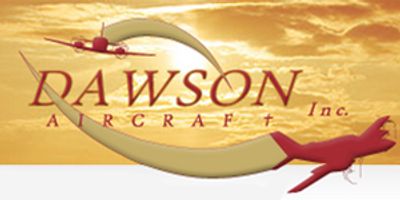 Dawson Aircraft Inc.
PO Box 910
Clinton , AR USA 72031
Contact Information
Trevor Dawson
(501) 745-8800

Dawson Aircraft buys salvage weekly to keep a wide-ranging inventory of parts to fit the needs of the general aviation community. By parting out airplanes and updating our products daily, we hope to please our customers and their urge to fly.

Salvage
Dawson Aircraft engages in a constant process of acquiring inventory and posting it online for its customers. These parts are in as-removed condition providing aircraft owners and operators an option in searching for difficult- if-not-impossible-to-find aircraft parts and accessories. Not everything is listed in the online inventory. By the nature of aircraft being parted out and the parts being listed, however, aircraft structure remains behind. On this: If you have a need for structural pieces, call: 501-745-6550. With your call, our professional and experienced staff can work with you in meeting specific and unique needs — such as structure for an airframe repair. Shipping & Returns info

Warranty / Return
Only non-defective items returned within 10 days will be given a full refund. After 10 days there will be a 20 percent restocking fee. After 30 days no refund will be given. Contact Dawson Aircraft, Inc. within 10 days to be given your return authorization number. Parts must be returned unaltered and in their original packaging to be eligible for any refund. Return shipping costs will be the customer responsibility. All items are sold as-is as Dawson Aircraft, Inc. can not attest to their serviceability or airworthiness. Tested electrical parts cannot be returned. Call 501-745-6550 with questions.

Repair
From day one, Dawson Aircraft has engaged in aircraft maintenance and repair. This has evolved into today's specialization in structural repair — at times significant structural repair — to return aircraft to airworthy condition after an incident. Everything from a gear-up landing to a golf ball landing where it shouldn't: We've seen it before and we know what it takes to get it back in service. Repairs are undertaken whi
Showing 1 aircraft listings most relevant to your search. Additional aircraft listings were filtered out that may be similar, click here to view.
Use the Side Filters to your left to select only the makes or model / groups relevant to your search.
Use the "Filter By" button at the bottom of your screen to select only the makes or model /groups relevant to your search.
This 1942 Grasshopper (L2A) is considered part of the LBird community and it has a FRESH ENGINE, new bungees, and new hardware all the way around. An exter... More Info