Filter By
Back To Top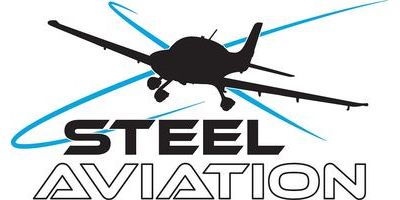 Steel Aviation, Inc.
Phillipsburg Airport 3I7
53 North Street Ext
Phillipsburg , OH USA 45354
Contact Information
Jamie Steel- Potter
(888) 484-5011
Not all aircraft fly the same. Not all aircraft brokers work the same. That's why Steel Aviation has earned the reputation as a World Leader in Technologically Advanced Aircraft.

Steel Aviation has worked hard to earn our recognition as a world leader. Top reputations take years. After 14 years and hundreds of transactions, Steel Aviation is the company you can trust. Business and repeat business is earned.

We are in Dayton, Ohio  Concord, North Carolina and San Diego, California.
Jaime Steel Potter Cell Phone (937) 216-7586 
Mark Wages Cell Phone (336) 414-3668
Derek Head Cell Phone (218) 838-1554
Showing 38 aircraft listings most relevant to your search. Additional aircraft listings were filtered out that may be similar, click here to view.
Use the Side Filters to your left to select only the makes or model / groups relevant to your search.
Use the "Filter By" button at the bottom of your screen to select only the makes or model /groups relevant to your search.
N24RF. 2004 Cirrus SR22 G2 GTS. The plane features updated Nav/Coms with a pair of Garmin touch screen 650s. It has had two owners since new the first owne... More Info
N15RX. 2004 Cirrus SR22 GTS. One owner has flown the majority of the hours on this plane. When he was not flying it, his fighter pilot son was at the aircr... More Info
N67SA. 2004 Cirrus Steel Edition SR22. N67SA is a Cirrus SR22 aircraft was a 2018 Steel Edition model. However, it was completely refurbished in 2018, maki... More Info
N845LP 2004 Cirrus SR22 G2. N845LP is a great example of a preloved Cirrus. The current owner has owned this plane since 2006. Upgraded Avidyne avionics ar... More Info
N697C. 2003 Cirrus SR22. Introducing an exceptional opportunity to acquire a remarkable aircraft: a Cirrus SR22 that stands out. This particular SR22 is no... More Info
N880CD. 2002 Cirrus SR22. Here is an awesome opportunity. A super-capable SR22 at this price point is difficult to find. NOTE FRESH ANNUAL AND FRESH CHUTE ... More Info
N299PM. 2002 Cirrus SR22. Ready to go. Here is an excellent value in the used Cirrus market. It has nicely upgraded avionics with the IFD440 touch screens.... More Info
SALE PENDING - N877CD. 2002 Cirrus SR22. Looking for an Air Conditioned SR22 on a budget under 300K? YOU FOUND IT! With installed air conditioning in th... More Info
N555FK. 2002 Cirrus SR22. This one-owner Cirrus aircraft is a true gem in terms of maintenance and ownership. The previous owner has spared no effort or ex... More Info
N972JM. 2002 Cirrus SR-22. Looking for a fast, clean-wing G1 SR22 that has "The Right Stuff" and will not break the bank on either acquisition or upcoming ... More Info
N2724J. 1969 Cessna 185. A beautiful amphibian aircraft. Talk about the ultimate adventure machine. Think of all the places you could go and the fun you co... More Info
N228GC. 2022 Embraer Phenom 100EV. Steel Aviation is proud to bring to the market this exceptional aircraft. It was delivered in late December of 2022. Liv... More Info
N228CG. 2022 Embraer Phenom 100EV. Steel Aviation is proud to bring to the market this exceptional aircraft. It was delivered in late December of 2022. Liv... More Info
SALE PENDING! 2008 CIRRUS SR22 GTS G3 PERSPECTIVE. FREE TRAINING INCLUDED WITH YOUR CIRRUS AIRCRAFT: https://embark.cirrusaircraft.com/ More Info