Filter By
Back To Top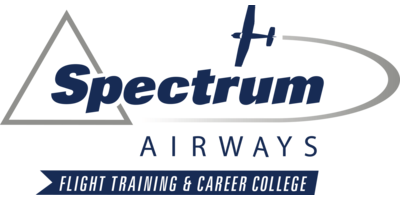 Spectrum Aviation
5296 Bell School Line
Burlington , ON CAN L7M 0P1
Outstanding Pilot Training in Burlington for Over 40 Years.

Nestled beside the Niagara Escarpment, Burlington Executive Airport provides breathtaking views of its surroundings and of nearby Lake Ontario. What was once a grass strip and a small maintenance shop has now grown to be one of the busiest airparks in Ontario. Now armed with an additional paved runway and an instrument approach, Burlington Executive Airport averages 30 flights on weekdays and many more on weekends and has become an exciting centre for general aviation enthusiasts. 

Spectrum Airways lies at the heart of Burlington Executive Airport. We can teach anyone how to fly and have been doing so for over 40 years. Our training programs include the Private Pilot Licence, Commercial Pilot Licence, Night Rating, Multi-Engine Rating, Instrument Rating, and Instructor Rating. 

In addition to flight training we offer a variety of other services including aircraft rentals, sightseeing flights, and photo flights. We have a large lounge area with an excellent view of the runway, where people come to simply watch planes take off and land, or loved ones coming down from their first solo! We also have a deck area that is open in the summertime for the same purpose.

To start your pilot training or book a discovery flight, call us today!
Showing 5 aircraft listings most relevant to your search. Additional aircraft listings were filtered out that may be similar, click here to view.
Use the Side Filters to your left to select only the makes or model / groups relevant to your search.
Use the "Filter By" button at the bottom of your screen to select only the makes or model /groups relevant to your search.
This CubCrafter TopCub CC18-180 on Aerocet 2200 or wheels has great useful load and ideal for any backcountry, small lake or grass strip. Full Logs, no kn... More Info
A rare to market Found Bush Hawk-XP with 300 HP IO-540, Garmin GTN 725, Garmin GTN 625 & Garmin GTX 345 with ADSB out Aerospace logic engine monitor, 10... More Info
Professionally built by Aircraft maintenance organization. More Info
Beautiful WAGAERO SUPER CUBBY on Wheels, Floats or Datum 2000 Ski's. $138k USD / $175k Cnd Very low time Eng, Glass cockpit, Always Hangared, NDH & all ... More Info
1968 C-182L - Low TT - 3620 hrs, Eng TSMOH: 600 hrs, Useful Load: 1054 lbs, Long Range Tanks - 79 gal *NEW PRICE* More Info