Filter By
Back To Top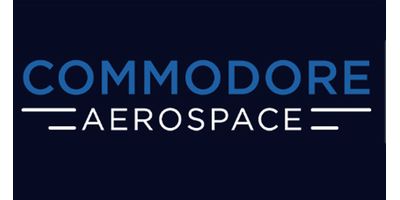 Commodore Aerospace Corp
6221 Commodore Lane
Oklahoma City , OK USA 73162
Commodore Aerospace Corp (CAC) specializes exclusively in Cessna 0-2 and 337 Skymaster aircraft sales, parts sales, restorations and maintenance. We maintain the largest inventory of new surplus Cessna/ex-USAF, 0-2 parts worldwide and we part out various 337 and 0-2 aircraft.  

It all started in 1984 when we rented Cessna 150, 172, 182, and 210 aircraft.  In 1990 we decided to specialize exclusively in 0-2 and 337 Skymaster aircraft after winning government sales auction on a 0-2A and four 0-2B cannibalized aircraft.

From 1990 to 1998 we purchased new Cessna/USAF surplus 0-2A and 0-2B parts and it was off to the races from there!

Commodore Aerospace Corp has a highly experienced staff dedicated to helping our customers maintain their 0-2 and 337 aircraft. These aircraft are 40 to 50 years old but can be kept in airworthy condition with our help. Our staff has over 200 years of combined aircraft maintenance experience as well as U.S. Air Force Depot aircraft maintenance, logistic and engineering experience.  In addition our staff has over 90 years combined experience exclusively on 0-2 and 337 Skymaster aircraft and includes Aerospace Engineers, A&P Mechanics and IA Inspectors.
Showing 1 service listings most relevant to your search. Additional service listings were filtered out that may be similar, click here to view.
Use the Side Filters to your left to select only the services relevant to your search.
Use the "Filter By" button at the bottom of your screen to select only the services relevant to your search.
Unique Small Aircraft Parts & Maintenance Business For Sale. Specializes exclusively in one model aircraft both civilian and military warbird versions. ... More Info