Filter By
Back To Top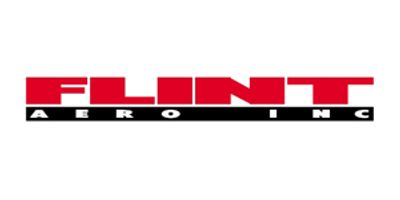 Flint Aero Inc
1942 Joe Crosson Dr
El Cajon , CA USA 92020
Contact Information
Gillespie Field
(619) 448-1571
Flint Aero is a family owned business that has been engineering FAA-PMA approved auxiliary fuel tanks for Cessna airplanes since 1967. That is all we do, just aux tanks for Cessna aircraft. Our long range fuel tanks not only add fuel capacity but can also increase the gross weight of many 185, 206 and 337 models

Let down for refueling and climb back up to cruise altitude make up some of the most detrimental engine time. Our tanks can contribute to significantly longer engine life by extending the range of your aircraft and reducing the need for that extra stop for fuel. Flint Aero tanks give you greater flight scheduling flexibility and provide an ever important reserve capacity for an additional margin of safety.

Our kits are quite complete and come with just about everything you will need to complete the installation: hardware, fuel line, electric transfer pumps, wiring, switches, gauges, detailed installation instructions/drawings, and an STC.
The tanks are carefully handcrafted from laminated fiberglass, providing maximum strength and durability while keeping weight to a minimum. After many years of service our tanks have proven extremely reliable and trouble-free. They are compatible with most leading edge STOL conversions.
Our kits, in most cases, are available for immediate delivery.
Showing 4 part listings most relevant to your search. Additional part listings were filtered out that may be similar, click here to view.
Use the Side Filters to your left to select only the makes or model / groups relevant to your search.
Use the "Filter By" button at the bottom of your screen to select only the makes or model /groups relevant to your search.
Part #: Not Listed
Stock #: Not Listed
We offer two main types of tanks depending on your aircraft. The type of tank we have for you depends on your aircraft model. Internal tip tanks: These ta... More Info
Part #: Not Listed
Stock #: Not Listed
Internal tip tanks: These tanks slide in to fill the last two bays of your wing. Other than a fuel filler door and a few more access panels, there is no ch... More Info
Part #: Not Listed
Stock #: Not Listed
Extended tip tanks: Replace your existing wing tips with our wet wing extended tips. On many 185, 206 and 337 models these tips will increase the gross wei... More Info
Part #: Not Listed
Stock #: Not Listed
Internal Tip Tanks Legacy Cessnas Cessna 150, 152, 170, 172, 175, 180, 182, 185, 210, 210A, 210-5, 2105A New Cessnas Cessna 172 (R-S), 182 (S-T... More Info