Filter By
Back To Top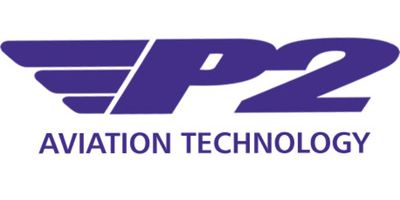 P2 Aviation Technology
14839 Pioneer Trail
Eden Prairie , MN USA 55347
P2 Inc. was founded on a vision to create new, innovative and useful products for the general aviation community. Combining the knowledge gained from years of flying experience along with numerous talented engineering minds, P2 has developed a history of successful GA products.


Each one of P2's products are developed by a team that knows aviation. Committed to taking their products to a higher level of quality, reliability, safety and convenience, the company is teamed up with leaders in the avionics industry to assure that each product meets rigorous FAA/PMA standards.

"It takes a lot of work and commitment to start with an idea and then finally getting it to market. However, nothing is more gratifying to me than having one of our customers tell me how one of our products has made their flying safer or more enjoyable" says Steve Petrich, founder and president. Steve, an avid seaplane pilot, holds an ATP license as well as numerous aircraft type ratings and has been flying for over 45 years.

P2 Inc. Aviation Technology is based in Minneapolis, Minnesota.
Showing 0 aircraft listings most relevant to your search. Additional aircraft listings were filtered out that may be similar, click here to view.
Use the Side Filters to your left to select only the makes or model / groups relevant to your search.
Use the "Filter By" button at the bottom of your screen to select only the makes or model /groups relevant to your search.
No results found
We're sorry, there were no results for Aircraft with that search term or it may no longer be available for sale.
Perhaps one of the following options may help in your search.