Filter By
Back To Top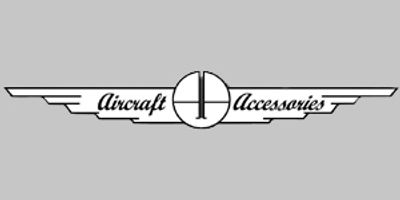 Aircraft Accessories of OK Inc
2740 N Sheridan Rd
Tulsa , OK USA 74115

Aircraft Accessories of Oklahoma is an FAA approved repair station (#RV3R829L) rated in Class I and Class II aircraft accessories. It also has a limited rating for aircraft propellers and NDI.  Located at 2740 North Sheridan Road in Tulsa, Oklahoma, Aircraft Accessories of Oklahoma has grown to facilities covering approximately 10,000 sq. ft. with the finest technicians and equipment for repair, overhaul and exchange of aircraft components. The company overhauls engine and airframe accessories, fuel metering units and aircraft propellers. We do service work for general aviation, helicopters and the agricultural industry.  Major distributor for Weldon Pumps, Dukes Inc., Kelly Aerospace and Rapco Fleet Support.
Showing 7 service listings most relevant to your search. Additional service listings were filtered out that may be similar, click here to view.
Use the Side Filters to your left to select only the services relevant to your search.
Use the "Filter By" button at the bottom of your screen to select only the services relevant to your search.
The aircraft alternator generates direct current for powering aircraft electrical loads and maintaining a fully charged battery. Airplane alternators are ... More Info
Regardless of the type of aircraft you fly, there are a few things that will sneak up and take you out of the air sooner than ice. Even the most basic air... More Info
Aircraft Accessories of Oklahoma handles Aircraft Fuel Injection from the following fuel injection manufacturers: Bendix / Precision / Lycoming Contine... More Info
Aircraft Accessories of Oklahoma handles Aircraft Oil Coolers from the following oil cooler manufacturers: Harrison Stewart Warner Oil coolers help ... More Info
Aircraft Accessories of Oklahoma handles Aircraft Propeller Governors & Accumulators (as well as Reciprocating Engine Governors & Turbo Prop Governors) fro... More Info
Our aircraft propeller shop provides overhaul, repairs, and straightening of bent blades. We also sell parts for Beech, Sensenich, McCauley, Hartzell, Hami... More Info
The purpose of the starter, as referred to when speaking about internal combustion aircraft engines, is to rotate the engine through the first few cycles u... More Info