Filter By
Back To Top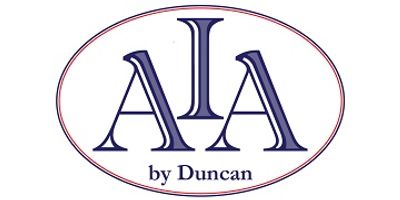 Aircraft Insurance Agency by Duncan
621 N Jackson St #A
Waxahachie , TX USA 75165
Contact Information
Lee, Jennifer or Angelia
(972) 218-6114
We Are AIA By Duncan. 

We can insure virtually any aircraft insurance risk. We have years of experience in the insurance industry.  We know the risks you are likely to face and the types of coverage most useful to you. Our relationships with all of the premier insurance companies in the aviation industry allow us to offer the best coverage for the lowest prices.

AIA By Duncan is proud to provide a wide range of aviation insurance products and services. We offer coverage ranging from aircraft liability insurance and aviation hull insurance designed to give you peace of mind to airplane renter insurance to cover an aircraft you may rent or borrow.  We even offer hangar insurance to protect your airplane storage or airport property.
Showing 7 service listings most relevant to your search. Additional service listings were filtered out that may be similar, click here to view.
Use the Side Filters to your left to select only the services relevant to your search.
Use the "Filter By" button at the bottom of your screen to select only the services relevant to your search.
Insurance for Agricultural aircraft. Agricultural aviation is a very specialized field and at AIA we do not take it lightly. Our brokers specialize in t... More Info
Are you insured acting as a CFI in an aircraft you do not own? The answer is probably NO! Even if you are listed on the owner's policy as a pilot, ... More Info
Commercial aviation as a whole has many different avenues. Aircraft manufacturers, flight training centers, agricultural aviators, air cargo and charter on... More Info
Corporate aircraft insurance is unique and therefore requires an aircraft insurance specialist. Aircraft insurance policies are different than other standa... More Info
Insurance for Private Aircraft. Whether you own a piston, turbine or specialty aircraft or rent from your local FBO, AIA has the knowledge and all avail... More Info
Insurance for Rotor Wing Aircraft From private to commercial, law enforcement, corporate, and charter, we have the insurance solutions you need. We repres... More Info
Insurance for Drone aircraft Getting drone insurance is a smart move if business is being conducted. If you're making money with your UAV, or you plan t... More Info