Filter By
Back To Top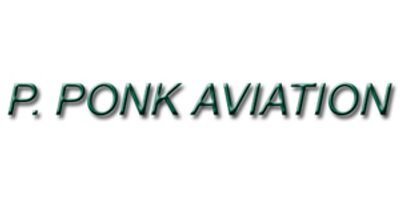 P. Ponk Aviation
Camano Island Airfield
1212 N Moore Rd #2
Camano Island , WA USA 98282
Contact Information
Steve Knopp
(360) 629-4811
Steves first airplane ride, at 8 years old, was in an uncles Cessna 180. He grew up in the Seattle area where his father and 2 uncles retired from Boeing. His aviation career began in 1965 when he joined the Air Force. As a sergeant (E4) he served as a technical maintenance instructor at Chanute Air Force Base. He later served in the Aerospace Rescue and Recovery Squadron stationed at Clark Air Force Base, Philippine Islands, as a shop foreman working on C-130H and HH3 helicopters.  In 1969 Steve received an A&P mechanics license, restored a Taylorcraft to use for his personal flight training, and obtained a private pilots license in 1970. He was an owner of Snohomish Aircraft Paint and Fabric at Harvey Field, Snohomish, WA from 1970 to 1978. The firm provided all phases of small aircraft maintenance, and specialized in aircraft painting, Stits fabric recovering, modifications and engine overhauls. During this time Steve received IA certification, commercial, instrument, multi-engine and seaplane pilots licenses. He was also
an owner of Boogie Parachute Club, maintaining and operating 2 Beech 18s for skydiving.  Steve and Norma met during skydiving activities, married in 1975 and opened P. Ponk Aviation in 1978.  They have been based in Washington, primarily specializing in Cessna 180 and 182 aircraft and engine maintenance, restorations, overhauls and modifications.  Other experiences included import and export of US and foreign aircraft. They imported and certified numerous Yugoslav airplanes, including 7 military jet trainers, for exhibition in the US.  They worked in the summer Alaska salmon industry through 1995, hauling fish, commercial fishing, buying fish and spotting fish, using Cessna 180's and 182s in their work. During this time, they developed several products, including the landing gear beef up kit and Super Eagle O-520 engine conversion, conceived while working the aircraft off remote beaches in the Alaskan bush.
Showing 4 part listings most relevant to your search. Additional part listings were filtered out that may be similar, click here to view.
Use the Side Filters to your left to select only the makes or model / groups relevant to your search.
Use the "Filter By" button at the bottom of your screen to select only the makes or model /groups relevant to your search.
Part #: PPA1201
Stock #: Not Listed
P. Ponk has re-engineered the Inboard Attach Angle for the Cessna 170, 180, 185. Our FAA/PMA/STC angles are stronger and much more corrosion resistant than... More Info
Part #: PPA1301-1 LH, PPA1301-2RH
Stock #: Not Listed
P. Ponk has re-engineered the Outboard Landing Gear Bracket for the Cessna 170, 180, 185. Our FAA/PMA/STC brackets are thicker, stronger and much more corr... More Info
Part #: PPA1401
Stock #: Not Listed
Replacement Bearings for Elevator and Rudder PN: PPA1401 Approved for Cessna 180, 182, 185 and 206 After years of replacing frozen, corroded steel be... More Info
Part #: PSK1101
Stock #: Not Listed
Landing Gear Attachment Kit or Beef Up Kit PN: PSK1101 The P. Ponk Landing Gear Beef-Up Kit is an FAA/PMA Certified (STC #: SA2918NM) gearbox modificati... More Info