Filter By
Back To Top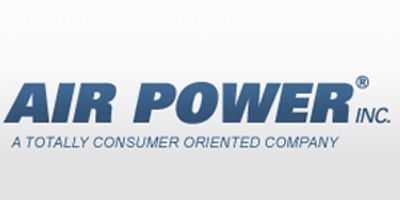 Air Power, Inc
4900 S Collins St
Arlington , TX USA 76018
Contact Information
Engine Sales
(817) 557-5858

Air Power Inc is an industry leader in the sale of factory engines and parts for general aviation. Over 35,000 factory engines sold worldwide.

Howard G Van Bortel established Air Power Inc. in 1992. It is a privately owned general aviation company with 35 employees. Howard has 30 years of aviation experience as an Aircraft owner, pilot & entrepreneur, specializing in the sale of factory Aircraft engines, parts & Cessna Aircraft.

George E Van Bortel, President and General Manager, has been with the company since its inception and the General Manager since November 1999. He has over 20 years experience in the aviation business, including sales manager for Van Bortel Aircraft, the worlds largest Cessna dealer. He shares Air Power's commitment to customer service and manages Air Power in its day to day operations.
Air Power Inc is centrally located in the Dallas-Fort Worth are on the Arlington Municipal Airport.
Air Power's mission is to provide the highest quality products while being committed to the principles of integrity, respect, trust & the pursuit of excellence.
We really care about people: our customers, vendors & employees. Doing the right thing by them everyday is what we are all about.
We trust people and we always have. When you trust people, people trust you. We would never break a trust with anyone.
Air Power is very easy to do business with. Doing what's right, fair & being flexible for our customers is part of our culture. We design all transactions to be win-win.
At Air Power we are always thinking of new ideas to get you, the customer, what you need or want. From financing to renting to trying it for free. Air Power understands that every customer is a unique individual and so are their needs.