Filter By
Back To Top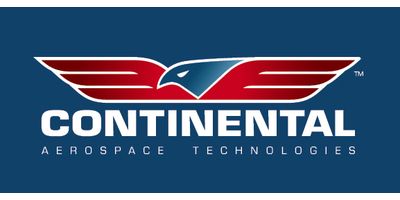 Continental Aerospace Technologies
P O Box 90
Mobile , AL USA 36601
Continental Motors Inc has been a recognized world leader in the development of aviation products for over 100 years.  Our aircraft priston engine leadership stretches from the A70 radial engine, which established a new level of smoothness and reliability, the the engines for the Voyager aricraft, which successfully circumnavigated the globe without refueling.  Whenever breakthroughs were made, we were there.  From the Piper Cub to the setting of world altitude records for manned piston aircraft, Continental has led the way.  Best of all we deliver all of this to you with a complete set of product choices at competitive prices.  All delivered with exceptional quality, service, and value.  We are Continental Motors and we're proud to continue a rich tradition of excellence.
Showing 4 service listings most relevant to your search. Additional service listings were filtered out that may be similar, click here to view.
Use the Side Filters to your left to select only the services relevant to your search.
Use the "Filter By" button at the bottom of your screen to select only the services relevant to your search.
SOUTHERN AVIONICS & INTERIORS. Excellence in Avionics & Interiors. Southern Avionics & Interiors has proudly served the Gulf Coast for over 30 years,... More Info
SOUTHERN AVIONICS & INTERIORS. Excellence in Avionics & Interiors. Southern Avionics & Interiors has proudly served the Gulf Coast for over 30 years,... More Info
CONTINENTAL MOTORS SERVICES MATTITUCK. Excellence In MRO. You love your airplane and we share your passion! Whether you fly Continental Motors, Lycomin... More Info
United Turbine is an FAA- and EASA-approved Repair Station. Specializing in Pratt and Whitney® PT6 engine MRO, we operate from a state-of-the-art custom f... More Info