Filter By
Back To Top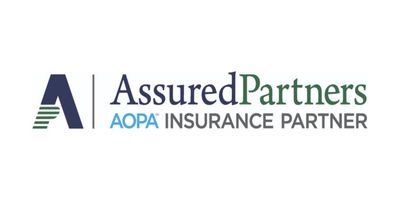 AssuredPartners Aerospace
AOPA Insurance Partner
PO Box 578
Frederick , MD USA 21705
The insurance industry is filled with multinational conglomerates focused solely on improving their balance sheets. But AssuredPartners is not one of them. Our focus is on relationships. On forging rock solid partnerships with successful regional and local firms who are as fervent as we are about providing clients with best-in-class asset protection and unparalleled service.

That commitment has empowered us to be the fastest-growing independent insurance agency in the U.S. Founded in 2011 as a national partnership of leading independent property and casualty and employee benefits brokerage firms, we're now one of the largest brokers in the nation with offices in 30 states and two countries.

Led by a team with more than 55 years of insurance experience, we have the in-depth knowledge, strong carrier relationships and vast network of industry pros and resources to deliver innovative products and solutions that are customized to your precise needs.

Partnership. Expertise. Innovation. Passion. Doing the right thing. These aren't traits you typically find in the world's largest insurance firms. But you'll find them with us, because we're invested in your success – now and for the long run.
Showing 9 service listings most relevant to your search. Additional service listings were filtered out that may be similar, click here to view.
Use the Side Filters to your left to select only the services relevant to your search.
Use the "Filter By" button at the bottom of your screen to select only the services relevant to your search.
Aircraft Owner Insurance Protecting you, and your investment. Your aircraft is a major investment – and protecting it correctly is vital to getting ... More Info
Aircraft Renter Insurance Affordable flying can have some un-affordable risks. Facilities that rent aircraft rarely provide adequate coverage for pilots ... More Info
Covering the business of aviation- AssuredPartners Aerospace insurance services include comprehensive coverage for aviation businesses—from univers... More Info
Protecting you is as important to us as the job you do. flight instructors insuranceThere is perhaps no more important job in aviation that being a CFI. T... More Info
Corporate Aircraft Protection for your business, and for your aviation investment in it. At AssuredPartners Aerospace, we understand the unique insuran... More Info
Drone Insurance drone insuranceThis rapidly expanding segment of aviation demands the specialized experience and coverage expertise you'll find only ... More Info
We understand flying clubs – because we're in them, too. flying clubs insuranceAt AssuredPartners Aerospace, we've created a newly expanded... More Info
Aeroour hangar is special. Your insurance should be as well. At AssuredPartners Aerospace, we understand how valuable your hangar, and everything housed... More Info
Lake Amphibian Coverage - Specialized insurance for flying. Or floating. lake aircraft insuranceAssuredPartners is the administrator of a specialized ins... More Info