Filter By
Back To Top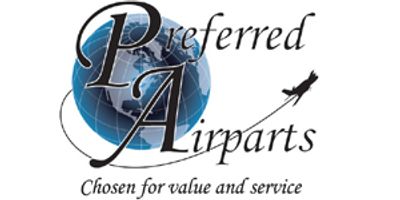 Preferred Airparts, LLC
11234 Hackett Rd
Applecreek , OH USA 44606
Contact Information
Dale Miller
(330) 698-3164

Preferred Airparts is a leading supplier of aircraft parts from puddle jumpers to jets, including rotor wing.  Cessna parts are still the mainstay here at Preferred as we constantly buy new surplus inventories. The only thing changing is that we now have more parts for your aircraft, be it single, twin, jet or rotor wing. Several acquisitions that have expanded our scope of parts even more include Embraer, Eurocopter, Bell, and Piper Mirage/Malibu just to name a few.  We've parted out over 325 Cessna twins, from 303 to 441. We have also added Caravans and Citations to the list of aircraft we part out. All parts are stored in modern warehousing to preserve their quality. Some used parts are not listed on our web site, so please contact us to check stock.
Showing 7 engine listings most relevant to your search. Additional engine listings were filtered out that may be similar, click here to view.
Use the Side Filters to your left to select only the makes or model / groups relevant to your search.
Use the "Filter By" button at the bottom of your screen to select only the makes or model /groups relevant to your search.
CONDITION: Used
TT: Not Listed
Curtis Wright R1820-86A Engine Core For Sale. Normal runout. Includes mags and carburetor. $12,500. More Info
CONDITION: Used
TT: Not Listed
Pratt and Whitney 1830-92 Engine Cores For Sale. QEC as removed from Zimbabwean Air Force C47. Includes engine mount, dishpan, exhaust, starter, generator,... More Info
TSIO-520B, 1159.3 TTSN, 5.2 SMOH, Overhauled by All American Aviation Inc 5/13/2007. Heavy crankcase, VAR Crankshaft. Includes the starter, oil cooler, ... More Info
CONDITION: Used
TT: Not Listed
TIO-540-J2BD engine is a run-out core, includes the fuel system only. Run out core More Info
JT15D-4B, 9253.6 TTSN, 3620 TSO, Run out core. More Info
JT15D-4B, 9599.6 TTSN, 3620 TSO, Run out core. More Info
CONDITION: Used
TT: Not Listed
Williams / Rolls Royce Engines, 1 FJ-44-1AP, Core More Info