Filter By
Back To Top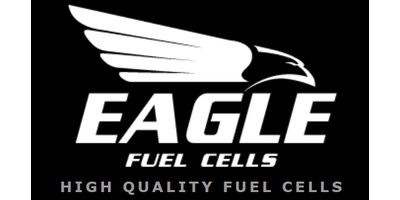 Eagle Fuel Cells
617 Skylane Taxiway
Eagle River , WI USA 54521
Eagle Fuel Cells has over 45 years of experience in the fuel bladder industry, including repair, overhauling and manufacturing.  We have experience you can call on. We have inspected, repaired, overhauled and manufactured tens of thousands of bladder fuel cells of all types and all varieties. This includes vintage and contemporary: piston, turbine and jet aircraft, experimental aircraft, warbirds, sports cars, auto racing, offroad racing and nautical bladders for fuel or waste water. We have extensive experience in all things fuel bladder related.  Our professional sales staff and technicians are experienced fuel cell veterans who are FAA Certified factory trained experts. Whether you need your fuel cells repaired or want to replace with brand new, look to EAGLE and give us a call. We are always ready to serve you with honest service and quality fuel cells that fit and last.
Showing 2 service listings most relevant to your search. Additional service listings were filtered out that may be similar, click here to view.
Use the Side Filters to your left to select only the services relevant to your search.
Use the "Filter By" button at the bottom of your screen to select only the services relevant to your search.
We are committed to providing the best in fuel cells and making the job of replacing them easier. We start by listening to your needs and giving you inform... More Info
We are committed to providing the best in fuel cells and making the job of replacing them easier. We start by listening to your needs and giving you inform... More Info