Filter By
Back To Top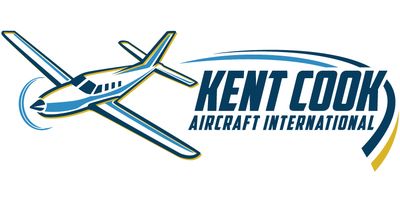 Kent Cook Aircraft Int''l
Po Box 38
1315 State Route 17
Lacon , IL USA 61540
Serving the Aircraft Industry, Brokering Aircraft all over the Globe since 1988.

Having trouble navigating the perilous world of aircraft sales and acquisitions?  Put a professional aircraft broker in your corner.  Since 1988, Kent Cook of Kent Cook Aircraft Intl has been specializing in personalized, professional sales and acquisitions of personal and business aircraft.

With over 15 years of aircraft brokerage experience on all types of aircraft, Kent Cook offers individualized and personal service to businesses and individuals seeking to purchase or sell aircraft.

An Airline Transport Pilot with 7,000 hours of flight time, Kent offers his experience and expertise to assist and direct you in smoothly obtaining the best quality aircraft for your investment while purchasing or maximizing the value of your current aircraft with aggressive marketing.  Kent can assist you with aircraft trade situations, 1031 tax deferred exchanges, international sales & purchases, or just in offering professional guidance and advice in the aviation field.  Feel free to call Kent or Clair Cook at Kent Cook Aircraft International to discuss any questions, comments, concerns, or for additional information.

Thank you, we look forward to serving you!