Filter By
Back To Top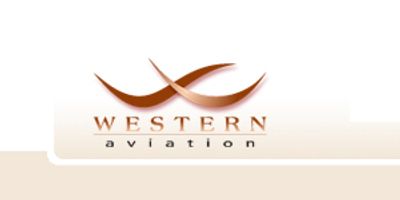 Western Aviation
1611 Windsor Park Dr Ste 101
Houston , TX USA 77094
Since its founding at the turn of the millennium, Western Aviation has continually aimed higher, evolving into a leader in the general aviation industry.

Behind its rapid ascent is its innovative approach to selling aircraft. By leveraging the power of the Internet and combining advanced marketing practices with the best talent available, Western Aviation has taken the aviation and brokerage industries by storm.

We develop initiatives that deliver information to our clients and assist them in ways the industry has never experienced. Through extensive use of the Internet, we've eliminated traditional barriers, enabling us to bring exceptional value and service to clients around the world.

In a field that demands perfection, we demand no less from ourselves. At Western Aviation, we strive to deliver excellence in all we do and provide customer service that goes above and beyond the norm.

We started with a determination to revolutionize the industry and a commitment to integrity, service and value. Today, we continue to lead and innovate. Please visit us often and watch the general aviation world change, right here right now.
Showing 0 aircraft listings most relevant to your search. Additional aircraft listings were filtered out that may be similar, click here to view.
Use the Side Filters to your left to select only the makes or model / groups relevant to your search.
Use the "Filter By" button at the bottom of your screen to select only the makes or model /groups relevant to your search.
No results found
We're sorry, there were no results for Aircraft with that search term or it may no longer be available for sale.
Perhaps one of the following options may help in your search.