Filter By
Back To Top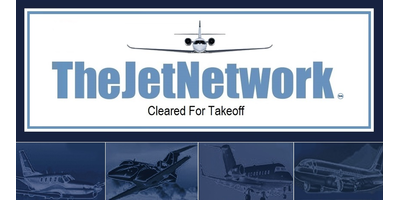 TheJetNetwork
Ft. Lauderdale Int'l Airport/SheltAir/KFL
1100 Lee Wagener Blvd, Suite #211
Fort Lauderdale , FL USA 33315
The Jet Network, Inc. (TJN) was founded in 2006, offering aviation consulting and aircraft sales.  Since, TJN has grown to offer domestic and international aircraft consulting and aircraft acquisition services all over the globe.  Having completed over 150 international aviation transactions yielding over $300 Million in aviation transactions that have been successfully closed.  Since the 2013 FAA sequestration, the FAA has cut back on spending and reduced employees at all of their FSDO locations.  This has made it much more costly and time consuming to start a Part 135 Charter Company or Part 61 or Part 141 Flight School from scratch.  Instead, many aviation professionals are turning to The Jet Network to find and negotiate a better deal with an existing shell entity owner team and at a reduced rate.  No aviation consulting or aircraft acquisition project is too large for The Jet Network.  TJN has expertise and past success sales experience in all areas of piston propeller, private and executive  aircraft, and in both regional and commercial aircraft.  TJN offers an experienced team that is tenured in all areas of aviation acquisitions, purchases, and ACMI or Dry Leases and specializes in working with 2nd and 3rd tier startup airlines in need of lending and in need of commercial airliners and cargo carriers and specializes in working with funded startup airlines.
Showing 12 service listings most relevant to your search. Additional service listings were filtered out that may be similar, click here to view.
Use the Side Filters to your left to select only the services relevant to your search.
Use the "Filter By" button at the bottom of your screen to select only the services relevant to your search.
This is an Alaskan based FAA Part 135 Charter Certificate entity with FULL, STANDARD, UNLIMITED approvals and Alaska only OpSpecs (cheaper insurance). Sel... More Info
Thank you for your inquiry on our new Part 135 10+/9- with very hard to get, "world-wide OpSpecs approval!" This offering provides you the ability to ... More Info
Established SE USA Part 145/MRO Aviation Repair Business Thank you for your interest in our new Part 145/MRO & AVIONICS, that comes completely "turn-key... More Info
Thank you for your inquiry. This is a great opportunity for you to take over a central USA located and registered FAA FSDO based Part 135 w/BASIC approval... More Info
Thank you for your inquiry. Here is your chance to skip 5+ years in the back of the line trying to start your PASI "Pre Application Service Intent" Pa... More Info
Thank you for your interest in our new aviation offering. This is a "full-service turn-key" aviation company that comes complete with a Part 61/141 fl... More Info
Part 145 MRO w/Staff of IA and AP's & Client Revenue. Thank you for your interest in our new Part 145/MRO & AVIONICS, that comes with the Part 43 with o... More Info
Profitable Florida MRO - Fuel - Hangars - Clients - Room For Growth! Turnkey Business, 11 T Hangars, 4 Maintenance Hangars, 3 Office Spaces Rented, 12 T... More Info
South Florida Part 135 Single-Pilot Offering Thank you for your inquiry regarding the Single-Pilot Miami/Miramar #19 FAA FSDO Part 135 Offering. This i... More Info
Texas Based MRO Part 145 Aviation Repair Business Your chance to purchase an existing Part 145/MRO "Maintenance Repair Overhaul" facility that comes... More Info
Turn Key Part 141 Flight School SEVIS & Aircraft Description: Part 141 SEVIS Flight School Offering. This is an established success story, a turnkey fl... More Info
Spokane Washington based Part 135 W/Hangars | Robinson Service Center | Robinson R44-II Helicopter: $795k Ask- Thank you for your interest in our new H... More Info