Filter By
Back To Top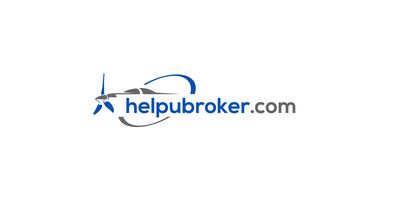 Helpubroker
3304 NW 22ND PLACE
Newcastle , OK USA 73065
A little bit about me

I am a father and husband of four children, grandfather of three wonderful children in SC. I have been a structure mechanic since 2/6.89 when I walked in the door of the Everett, Wash Boeing plant. I worked at Boeing for fifteen years before going out on my own in 2004 as a contractor for the airlines. I have worked on everything from helicopters, drones for the military, and of course most Bombardier and Boeing products. I understand the process of selling or obtaining a new aircraft in today's market. I listen !! I know that you have a lot of emotion wrapped up in the aircraft so let's make a plan to make it less stressful and get top dollar for your plane!
Showing 11 aircraft listings most relevant to your search. Additional aircraft listings were filtered out that may be similar, click here to view.
Use the Side Filters to your left to select only the makes or model / groups relevant to your search.
Use the "Filter By" button at the bottom of your screen to select only the makes or model /groups relevant to your search.
Plane located @ David Wayne Hooks Memorial Airport KDWH More Info
This is a 1978 Piper Cherokee 6 300 HP aircraft with the full LoPresti cowlings, gap seals, and wheel fairings. This gives the aircraft the looks and gener... More Info
ONE OF A KIND PIPER/VALDES-ERVIN PA-28-235 WITH FRESH ENGINE! GREAT USEFUL LOAD! AIRCRAFT LOCATED AT KDUA FRESH ANNUAL INCLUDED IN PURCHASE More Info
Aircraft will have a fresh annual. We are in the process of de-registering the plane and re-registering the aircraft in the U.S. Contact me at david@help... More Info
Located at OSA Mount Pleasant, Texas this beautiful V-Tail has no damage history and in ready to enjoy! More Info
UNDER CONTRACT New engine and great avionics! One of the nicest Mooney's I've had the chance to sell. All AD'S current and ready for a new owner. More Info
Tail AD Complied with; New Bungees due June 2023; Speed Mods: Gap seals (aileron + rudder); Gear Lobes and Aviation Performance Products Eagle XP Speed... More Info
Great Comanche with no corrosion and only ten hours on the Engine. Fresh Annual included Contact me @ david@texasaircraftbrokers.com 432-279-0339 More Info