Filter By
Back To Top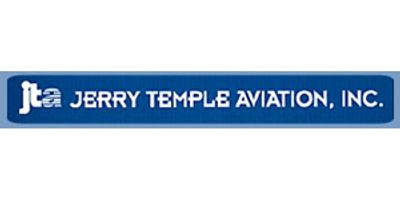 Jerry Temple Aviation
Po Box 580
Frisco USA 75034
Begun in 1994, Jerry Temple Aviation is the World's Leading Twin Cessna Specialist. Owner, Jerry Temple, has had a life-long career in aviation as a Vietnam Helicopter Pilot, Cessna Factory Marketing Specialist and Cessna Sales Specialist.

Jerry Temple Aviation, Inc. (JTA) specializes in the sales of quality 300 and 400 Series Twin Cessnas. JTA represents aircraft Sellers under the terms of an exclusive Brokerage Agreement and represents aircraft Purchasers under formal Acquisition Agreements. Founded in 1994, JTA has earned an international reputation for honesty, integrity and professionalism. JTA has averaged twenty-five Twin Cessna sales per year. JTA does not sell "fax airplanes" or "email airplanes". JTA travels to evaluate, confirm Specs, review Logbooks, conduct photography, produce narrated videos and meet the owners, pilots and/or mechanics of all listed aircraft. To learn more about JTA's Buyer and Seller support programs, click on Buyer Support and/or Seller Support. Information about aircraft currently listed by JTA can be seen by clicking on Available Aircraft. Twin Cessna training offered by JTA can be reviewed by clicking on Training. See Links for information about Owner's Organizations, flight training firms and other Twin Cessna support information. Call JTA to discuss your aircraft Selling and/or Buying needs.
Showing 0 aircraft listings most relevant to your search. Additional aircraft listings were filtered out that may be similar, click here to view.
Use the Side Filters to your left to select only the makes or model / groups relevant to your search.
Use the "Filter By" button at the bottom of your screen to select only the makes or model /groups relevant to your search.
No results found
We're sorry, there were no results for Aircraft with that search term or it may no longer be available for sale.
Perhaps one of the following options may help in your search.