Filter By
Back To Top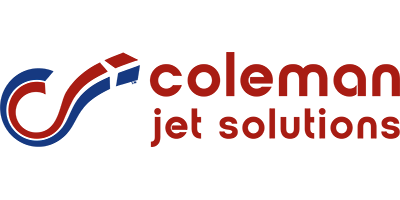 Coleman Jet Solutions, LLC
559 Roger Williams Ave, #2
Highland Park , IL USA 60035
Our team of professionals have nearly 100 years in the aviation industry. As each year passes our expertise sharpens and the bonds forged with industry colleagues around the world strengthen. As a result, our clients benefit from superior access to accurate market intelligence, and our genuine desire to serve others as a fiduciary.

Mission: To provide superior technical, regulatory, and financial guidance with uncompromising loyalty and unequaled results. Our expertise in aircraft research, aircraft evaluation and shrewd negotiation techniques are for the sole benefit of our clients.

Our Clients Come First. Our firm exists for two purposes, to be recognized as the best in the business, and to put the needs of our clients first. Our recommendations are unbiased because our revenue comes solely from our core business. As your fiduciary, we have no stake in the management, operation or maintenance of your aircraft. When your aircraft transaction is at its most critical moment we are on task, not in the cockpit at 37,000 feet.
Showing 4 aircraft listings most relevant to your search. Additional aircraft listings were filtered out that may be similar, click here to view.
Use the Side Filters to your left to select only the makes or model / groups relevant to your search.
Use the "Filter By" button at the bottom of your screen to select only the makes or model /groups relevant to your search.
Reg# HP-1937UCG
TT: 64972
BOEING 727 Advanced Freighter For Sale. More Info
Coleman Jet Solutions is pleased to announce that Citation Mustang s/n 241 is now available for full sale! Serial number 241 has an exceptional maintenance... More Info
Reg# Not Listed
TT: Not Listed
Reg# Not Listed
TT: Not Listed