Filter By
Back To Top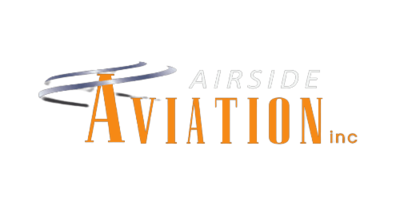 Airside Aviation
516 Hurricane Drive
Calgary , AB CAN T3Z 3S8
At Airside Aviation, our top-tier customer service & expertise in the business of buying & selling aircraft extends to eight convenient locations throughout North America, giving us a wide wingspan of coverage for clients around the globe. No matter where you travel, you can always reach us – and if you can't come to us, we'll come to you!

When we're not in the air, we have our ears to the ground. Our vast network of resources keeps us on the cutting edge of innovation in the aviation industry. We have a keen sense for industry trends and the availability of sought-after names like Cessna, Piper, Sikorsky, Beechcraft, Airbus, Robinson, Citation, Hawker and Cirrus. This awareness has helped us to take off and for many of our clients to do the same.
Showing 7 aircraft listings most relevant to your search. Additional aircraft listings were filtered out that may be similar, click here to view.
Use the Side Filters to your left to select only the makes or model / groups relevant to your search.
Use the "Filter By" button at the bottom of your screen to select only the makes or model /groups relevant to your search.
New To Market! 2017 GIPPSAERO GA8 AIRVAN, Fresh Annual August 2021 Up to date including all ADs and SBs, sold with fresh annual. More Info
New To Market! 2009 Zenair CH801QBK, 183.6TT, Dynon Avionics - FlightDEK-D180, EKP IV Pro GPS, PS Engineering - PMA6000-Series Audio Control Panel w/ Monau... More Info
PRICE REDUCED! 1969 Cessna 337D, SL30 Digital Nav/Comm, Apollo GX65 Digital GPS/Comm, SL70 Transponder/altitude encoder, KR87 Digital ADF, PS Engineering P... More Info
Reg# Not Listed
TT: Not Listed
Reg# Not Listed
TT: Not Listed
WANTED!! Praetor 500 Reduced Price! More Info
Reg# Not Listed
TT: Not Listed
WANTED!! Legacy 450 Qualified Buyer!! More Info
Reg# Not Listed
TT: Not Listed