Filter By
Back To Top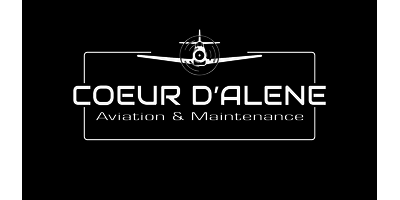 Coeur d'' Alene Aviation & Maintenance
11101 N. Airport Dr.
Hayden , ID USA 83835
A Premier Flight School and Maintenance Facility
Our owners and CFI (certified flight instructor) team are dedicated to your aviation success. Whether you're looking to begin a career as a pilot, or you're simply beginning a hobby, we're here for you. Our CFIs work for you on your schedule to maximize your time and get you to your goals as quickly as you'd like.

With multiple aircraft, award-winning service, and personalized training, our team will take care of you from day one all the way to the certifications you desire.

Bringing your own aircraft? We're here for you as well, from maintenance to instruction, we've got you covered. With an Inspection Approved team of mechanics on-site, and on-call 24/7  and a team of instructors who have flown a multitude of GA aircraft, we can meet your needs.
Showing 4 aircraft listings most relevant to your search. Additional aircraft listings were filtered out that may be similar, click here to view.
Use the Side Filters to your left to select only the makes or model / groups relevant to your search.
Use the "Filter By" button at the bottom of your screen to select only the makes or model /groups relevant to your search.
Coeur d' Alene Aviation & Maintenance is proud to present this well equipped Turbo 210M . The well maintained paint and interior will have you traveling in... More Info
Coeur d' Alene Aviation is excited to bring this 2012 Vans RV-12 to market. Set the Dynon autopilot and enjoy the Rotax 912 ULS sipping 4 gallons an hour ... More Info
Coeur d' Alene Aviation is proud to be the exclusive broker for this nicely optioned Mooney M20K 231 . The upgraded paint and interior will have you travel... More Info
Coeur d' Alene Aviation presents this recently restored American Champion Bellanca Decathlon (8KCAB). The low 96 hour engine & prop along with the restorat... More Info