Filter By
Back To Top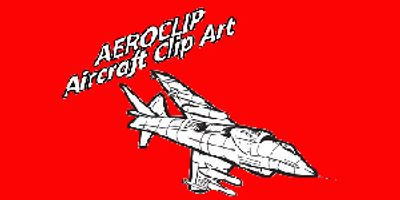 Aeroclip.com
P.O. 6212
Yuma , AZ USA 85366
Aeroclip.com aircraft clipart is a collection of over 2,000 strong, distinctive hand-drawn images. These planes are not generic aircraft - they are all real types and models. 

There are twenty-one categories representing the most popular, and many lesser known  aircraft of the last one hundred years. The more distinguished types are often represented more than once. 

You will be limited only by your imagination in what personal, non-profit application you choose. Stationary, social media, reunion, newsletter or T-shirt. Or educational activities  for your kids or grandkids. The compilation is a great way to learn about and identify aircraft. Order Aeroclip today and use the drawings you choose for the personal application you choose - all for less than a penny a plane!

AEROCLIP images are huge (2000 x 2000 px) TIFF images, ready for use and editing on PC and Mac.
Showing 1 part listings most relevant to your search. Additional part listings were filtered out that may be similar, click here to view.
Use the Side Filters to your left to select only the makes or model / groups relevant to your search.
Use the "Filter By" button at the bottom of your screen to select only the makes or model /groups relevant to your search.
Part #: Not Listed
Stock #: Not Listed
The world's greatest aviation clip art collection is for sale for $79K. 2000 drawings of the most popular planes in history. I produced it over a period of... More Info