Filter By
Back To Top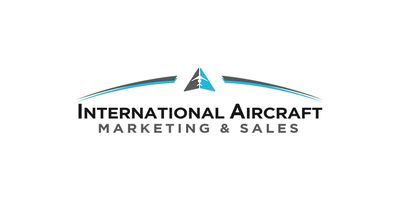 International Aircraft Marketing & Sales - James Perkins
8191 N. Tamiami Trail, Suite 220
FL USA 34243
Contact Information
James Perkins
(941) 827-2909 fax
International Aviation Marketing, Inc. is a diversified Aircraft Brokerage and Acquisition Firm placing a strong emphasis on client relationships. Our years of experience in the aviation industry provide our clients with the knowledge and relationships necessary to provide owners and sellers alike the ability to stay ahead of market curves and trends.
Showing 14 aircraft listings most relevant to your search. Additional aircraft listings were filtered out that may be similar, click here to view.
Use the Side Filters to your left to select only the makes or model / groups relevant to your search.
Use the "Filter By" button at the bottom of your screen to select only the makes or model /groups relevant to your search.
N577RM. 1988 Learjet 35A, 14,347 TTSN, Universal UNS 1E FMS, Honeywell ACAS II/ TCAS II, dual DN104 Directsyn. More Info
N855RJ. 1981 Lear 55, 14,323 TT, 979/848 SOH, EFIS Dual Sandel, J.E.T. FCS-550, Dual Collins DME-40. More Info
1987 Citation III, N140TS, S/N: 650-0141, 9,524 TTSN, 2,941/2,542 CZI, 911/553 MPI, ADS-B, EFI-890R w/Vision 1 MFD, GTN 750/650 WAAS, GTX 33ES, Dual Collin... More Info
N406CT. 1985 CITATION SII. N406CT. 1985 CITATION SII. 2517/2585 SMOH, Garmin G600 PFD/MFD w/SVT, dual Garmin GTN-750W. - Conway, Arkansas. More Info
1985 CESSNA CITATION SII, N699MM, SN: S550-0066, 9,095 TTAF, 0/1,395 SHSI, ADSB OUT, Garmin GTN 725WAAS, Collins Pro-Line, ADF 60, Landmark 8000 Class B TA... More Info
1985 CITATION III, N650RT, SN: 650-0089, 10,292.6 TTSN, 1,276.2/1,564.1 MPI, ADS-B IN & OUT, Dual Sperry SPZ-650, Sperry Primus 300SL Radar, Dual Collins V... More Info
N706HB. 1984 Citation 650, 9731 TTSN, 1295/1469 TSO, Allied Signal CAS-67A TCAS -II, Make Offer! More Info
1984 CITATION III, N651CV, SN: 650-0036, 8,074TTSN, 6,093 Landings, 2,146/21,46 CZI, 46/46 MPI, ADS-B, Garmin GTN-750 WAAS, Garmin GNS-430WAAS, Dual Garmin... More Info
N250MJ. 11,202 TTSN, Engines: 11,039/ 11,255/ 11,065 TTSN, Honeywell GTCP 36-100A, Dual Collins ADF-60, SATAFIS, Sperry SPZ-600, Collins Pro Line II. More Info
1982 CITATION II, N899RJ, SN: 550-0450, 10,244 TTAF, 1,146/1,228 SHSI, ADSB IN & OUT, Garmin GTN-750 WAAS, Garmin GTX 345R, Garmin GTX 335R, Flightstream 1... More Info
1980 CITATION II, N94PL, S/N: 550-0116, 9,563 TTSN, 1,003/1,003 SHSI, ADSB In & Out, GTN-750, GTX 345R/GTX-335R, Flightstream 110, SPZ 500, Primus 400 Colo... More Info
N501PJ. 1979 Cessna Citation 1SP, 6150 TT, 951/1311 SOH, Avidyne EX-500MFD XM Satellite Wx, Garmin 500WAAS/TAWS. Located San Angelo, Regional Airport, San... More Info
N599RM. For Sale, Lease, or Lease with option. 1979 Citation ISP, 8723 TT, 2746/3091 TSO, ADSB, Sperry SPZ-500 IFCS AP, Dual Garmin 430's. More Info
N550CT. For Sale, Lease or Lease w/Option! 1978 Citation II, 10,128 TTSN, Garmin GNS530 Comm/Nav/ GPS, AP. Sale or Lease. ADSB In & Out More Info
*All aircraft loans are subject to credit approval. Monthly payments illustrated above are based on terms available to the highest qualified candidates, and are subject to additional documentation fees, terms and conditions. Currency Capital, LLC is an independent finance company and is not the manufacturer or supplier of any equipment. Currency Capital, LLC utilizes its broad network of aircraft lenders to offer the most competitive rates and terms available, for both businesses and consumers. Commercial Financing may be provided by Currency Capital, LLC and loans made or arranged pursuant to California Finance Lenders Law license number 60DBO-56173.