For Sale
Fuel Bladders | Cells | Tanks
EAGLE FUEL CELLS
Yes
Eagle River, WI USA
For Sale
Fuel Bladders | Cells | Tanks
EAGLE FUEL CELLS
Yes
Eagle River, WI USA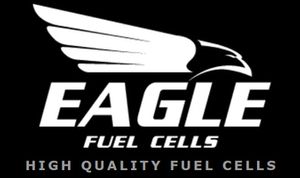 Contact This Seller
General Specs (cont.)
2020
New
Detailed Description
5 YEAR WARRANTY ON NEW CELLS & FACTORY OVERHAULS.

FAA PMA Replacements-

We sell our own line of quality FAA-PMA replacement fuel cells for various aircraft and aviation applications. If the OEM part is not available, we can provide the next best alternative at an affordable price. Our new FAA-PMA cells are manufactured using a proprietary blend of synthetic rubber specifically designed to withstand the harshest external physical conditions and the internal abuses inherent with chemical additives found in various aviation fuels. This includes the future 100UL.

Our seamless, multi-ply construction produces a fuel cell that is both durable and flexible. In fact, these FAA-PMA fuel cells are so flexible that it takes up to half the time to install one. We also have high quality install kits; giving you the parts you need to get the job done. That's why mechanics LOVE our cells! Once installed, the cell is externally durable, internally impermeable, resistant to ozone damage and shrinkage and is compatible with all aviation and pump gas fuels, oils, and most corrosive fluids. The highest level of quality is assured through our proprietary FAA approved manufacturing process and stringent internal quality control system regulated and monitored closely by the FAA. Once you install one of our fuel cells you will never go back to the "other guys."

Our new FAA-PMA fuel cell replacements come with a 5-year warranty.