For Sale
Transponders
GARMIN GTX330
Yes
South Windsor, CT USA
For Sale
Transponders
GARMIN GTX330
Yes
South Windsor, CT USA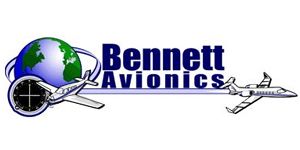 Contact This Seller
General Specs (cont.)
011-00455-00
1
Repaired
Detailed Description
Part Number:	P/N: 011-00455-00
Certification:	8130-3
Voltage:	14/28 V
Included:	Rack & Connector (if needed)
Comments:	There is a version of the GTX-330 which meets the ADS-B standard, called the GTX-330 Extended Squitter (GTX-330ES). Please contact us if you are interested in the GTX-330ES for ADS-B.

The GTX-330 Transponder is similar to the GTX-327, but it offers Mode S operation and TIS Traffic (where available). In order to display Traffic, a compatible MFD is required (for example, the GNS-430, GNS-430W, GNS-530, GNS-530W, MX-20, GMX-200, and 695 and 696 portable MFDs).

Please note that 22 TIS radar ground stations are being replaced by a new radar transmitters that will no longer support TIS. This is being done because ADS-B is ATC's next traffic solution, and TIS Traffic is being phased out.