For Sale
Transponders
GARMIN GTX327
Yes
South Windsor, CT USA
For Sale
Transponders
GARMIN GTX327
Yes
South Windsor, CT USA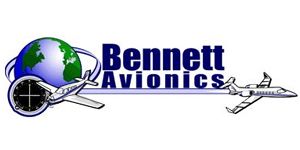 Contact This Seller
General Specs (cont.)
011-00490-00
011-00490-10
1
Repaired
Detailed Description
Part Number:	
P/N: 011-00490-00 - Black faceplate
P/N: 011-00490-10 - Gray faceplate
Certification: 8130-3
Voltage: 14/28 V
Included: Rack & Connector (if needed)
Comments: Garmin does not recommend the use of the Narco and King adapters with the GTX-327. This Transponder should be considered a new installation when upgrading from the AT-50/AT-50A/AT-150 and KT-78A/KT-76A.

The GTX-327 is Garmin's best Mode C Transponder. It lacks the GTX-330's TIS traffic features, or the ADS-B capability of newer Transponders.  However, it you are using other avionics for ADS-B (or are not subject to this mandate), the GTX-327 is an excellent unit, with many helpful convenience features.

The GTX-327 produces 200 watts of transmission power, offering long range and operation up to 50,000 feet. Plus, the GTX-327 does this without a cavity. As a result, reliability is improved, and no warm-up time is needed before operation.

The GTX-327 features:
    • Large, easy-to-read digital display
    • Numeric keypad for easy squawk entry
    • Dedicated VFR button to squawk 1200
    • Count up and count down timers
    • Displays pressure altitude from your encoder
    • 4096 discrete codes
    • Mode C compatibility
    • System test capability
    • TSO'd

You may also be interested in an Encoder to use with this GTX-327. When installed with an Encoder, the GTX-327 will report both your position and altitude to ATC (Mode C).